Pet Etiquette for Moving Day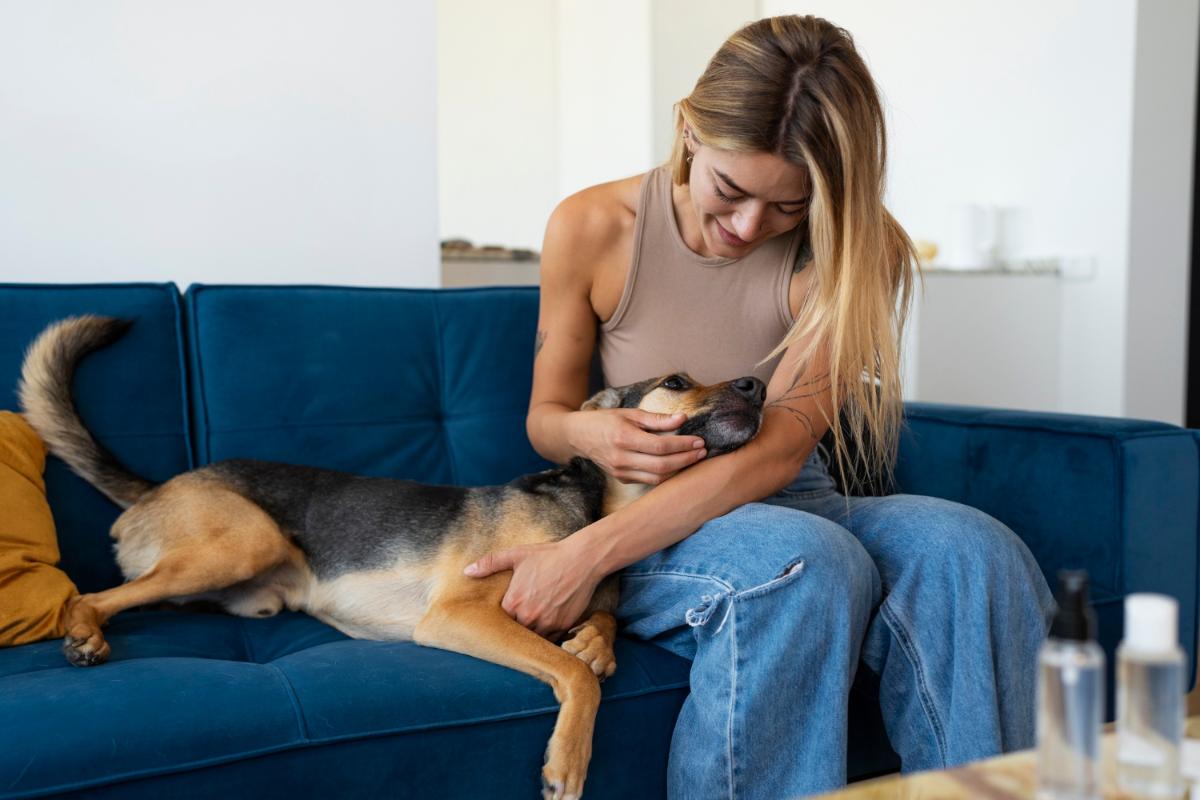 Have you recently chosen a pet-friendly apartment to move into with your dog? Are you making the arrangements and plans for moving day? When you move into one of our pet-friendly apartments in Gainesville, FL, you will be able to enjoy all the amenities and ground with your furry companion. Many pet owners love to call our place home because of its close proximity to many hospitals and schools and its bustling atmosphere. However, when you and your dog move into your apartment, there are a few things you want to consider about pet etiquette on moving day.
Keep Track of Your Dog
When you are moving into an apartment, there will be many different things going on. These distractions may make it difficult to keep track of your dog. There will be many times when you leave your front door open anticipating furniture or boxes as they are moved, which will provide your dog with a perfect opportunity to explore the outdoors. Take the time to ensure that you have your dog leashed or kept safe in a closed room in your new place.
Keep Your Dog from Roaming the Apartment Grounds
Exploring your new apartment complex will surely be at the top of your list after you move in, and this is the same for your furry friend. However, you want to make sure that you keep your dog leashed in the common areas of your apartment complex. Even if your dog is well-trained, friendly, and obedient, it is important to consider other residents in your new community. Take the time to get familiar with everyone and introduce your dog to neighbors first.
Ask for Help
Moving with a dog can be stressful, especially if you don't have any assistance. Ask your friends and family for help with your dog on moving day to make it a less stressful day. Having extra eyes on your dog will also help to make sure that he doesn't run away or stray from your side. You may even want to consider boarding your dog at a nearby kennel or doggie day care on moving day. This will give you a chance to get settled before you bring your dog into your new apartment.
Talk to Neighbors before Approaching
When you have a pet, you want to make sure that others are comfortable with them before you approach to say hello. Although you will be eager to meet your neighbors, you need to remember that not everyone has the same emotions towards pet. Be respectful and always ask if they like dogs before you approach them to greet them.
These are some of the ways to respect your new neighbors and also keep your dog safe on moving day. Moving into our apartments in Gainesville, FL can be hectic, busy, and full of responsibilities, and you won't want to lose track of your dog in the mix. Make these arrangements so that you can start off on a great foot when you move to your new home. Contact us to hear about our pet-friendly amenities today.