Five Ways to Pet-Proof Your Apartment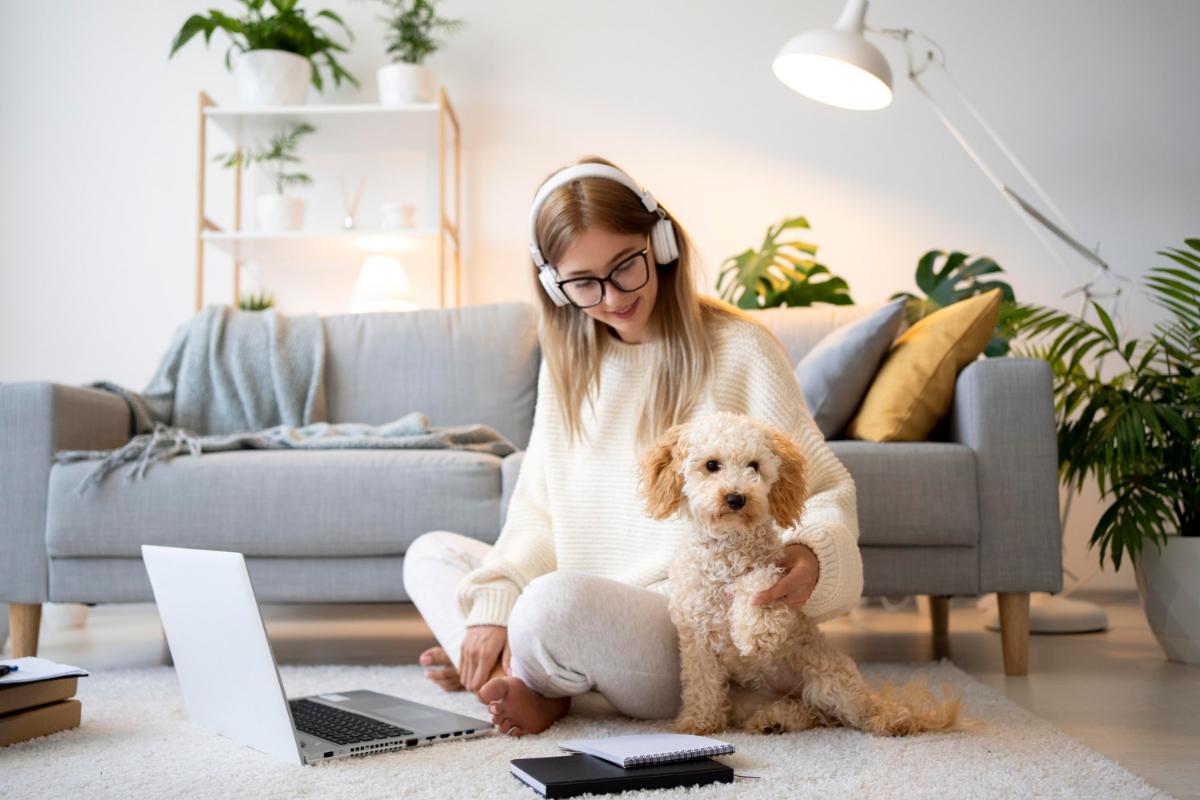 Are you about to bring a dog or cat home to your brand new apartment? Are you preparing to move into an apartment with your pet? Pet owners actually make some of the best renters, because they understand responsibility. However, pet owners are also tasked with the extra responsibility of having to pet-proof their apartment. Our apartments for rent in Gainesville, FL offer pet-friendly amenities that enhance your home. There are still a few steps you need to take to protect and pet-proof the inside of your apartment unit.
Close Certain Doors
It is important to leave some areas of your home closed to your pets. Consider keeping certain doors closed so that your pets aren't free to roam around the entire apartment, especially when they are still being house trained. Keeping pets outside your bedroom will prevent them from jumping on your bed or having accidents on the carpets in there.
Set Boundaries
When you first get a new pet, consider taking them for some additional obedience training. This will allow them to understand the boundaries and rules that you set for them inside the home. From learning about when to avoid jumping to learning how to prevent begging from the table, your pet can learn proper behaviors that will make your entire life easier.
Invest in Gates
Baby gates are also a good investment when you have a pet, as it will allow you to keep them from getting into certain areas of your apartment. You can put baby gates near rooms with carpet so that your pet is contained to a specific area, or you can use them to conceal hazardous items or dangerous supplies. Gates are also easy to remove and install.
Use Pet-friendly Fabrics
Be sure that you invest in fabrics and materials that can be easily cleaned in the event that your pet destroys it. Get throw pillows that can be laundered, and invest in some blankets that are cost-effective in case your pet lies on them. Using the right materials can protect you from losing expensive items that your pet happens to ruin.
Declutter and Stay Organized
Sometimes keeping a clean home is the best way to pet-proof your apartment. Removing clutter will prevent certain issues from happening, like eaten shoes or nibbled on purses. Take the time to organize and declutter the stuff you would otherwise leave lying around your apartment. Keep walkways clear of your belongings so that you don't leave a trail of enticing goodies for your dog or cat to ruin.
These are just a few of the simple things you can do to pet-proof your apartment. When you live in our apartments for rent in Gainesville, FL, you will love to know that our pet-friendly complex offers many amenities to make you and your pets home more comfortable. Contact us to hear about our range of pet-friendly amenities today.