Seven Tip for Having a Housewarming Party in a Small Space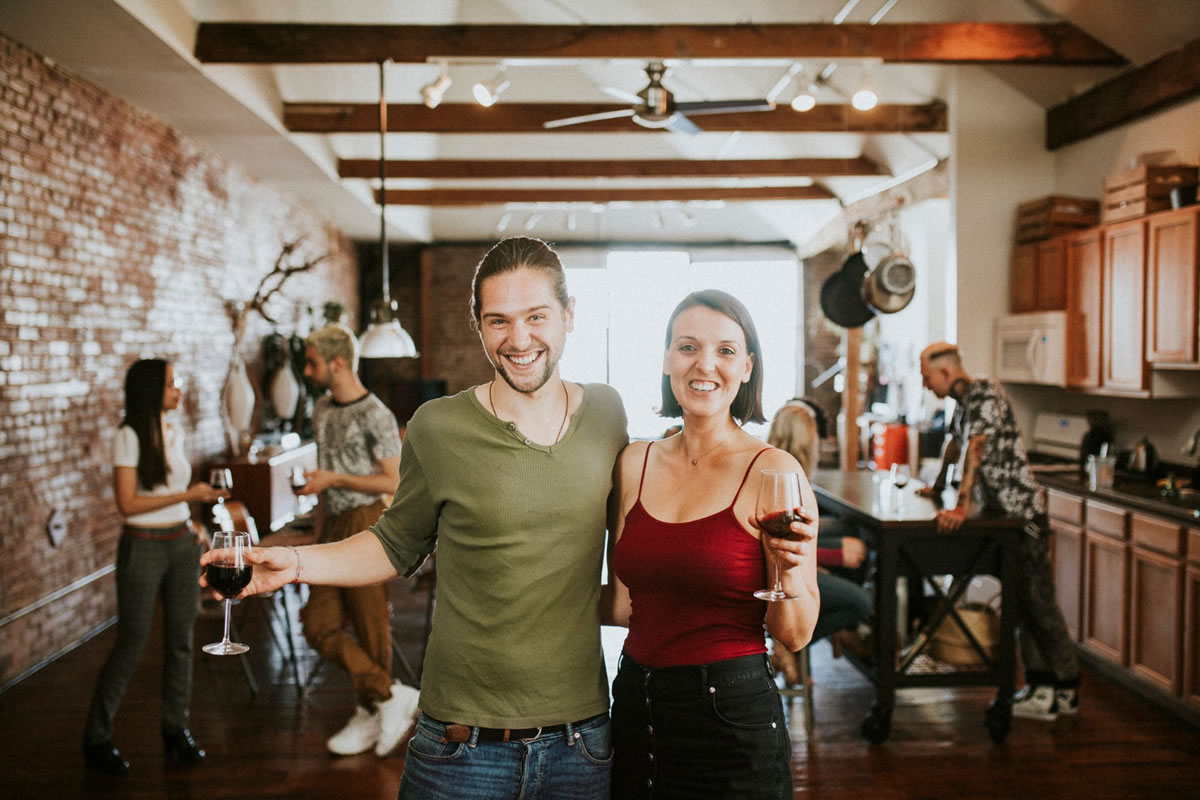 When you've recently moved into a new dwelling, it's only appropriate to let your buddies come over and remark on how adorable it is. However, when your new apartment is small, you may have trouble fitting in everybody from the visitor list. That's only if you fail to properly prepare for the big party, though. So before you welcome your squad into the new apartment, get prepared for the party with these suggestions for entertaining in a modest space from experts at our apartments in Gainesville, FL.
Rearrange furniture
You don't need to leave that bulky coffee table in your living room or the large buffet in your dining room if you won't be utilizing them. Instead, hide them in the bedroom or guest room while your visitors are there. It may not be super chic, but no one will venture into those spaces anyway, and they'll get more room to move about in the common areas.
Consider overcrowding
You may feel inclined to invite everybody on your Facebook friend list to the housewarming shindig, but you need to resist that urge. If everyone shows up, your apartment will change into an oven with visitors bumping elbows.
Try new serving areas
If you're serving appetizers at your bash, you don't need to adhere to just the dining room table and kitchen counter for serving areas. Almost anything can become a table with a little creativity. For example, place finger foods on end tables in your living room, put some platters on your window sill in your dining room, or even set up little folding tables throughout your apartment to harbor some snacks.
Head outdoors
Consider integrating your outdoor space into your party strategy if you have a terrace or access to a neighborhood patio. You might have to book common areas like rooftops and decks beforehand. Even if you don't, it's still best practice to let your neighbors know that you'll throw a soiree (and invite them over if the guest list permits).
Don't go overboard on the menu
A little apartment generally translates to a small kitchen, so making a menu of fancy eats could result in headaches. Instead, adhere to simple, fresh fares that don't demand too much prep so as not to overcome your counters and fridge while you're toiling in the kitchen.
Incorporate ceiling decor
Because you don't have much floor space, hanging decorations from the ceiling is an ideal alternative to cumbersome decorations. Lanterns, ornamental flowers, and sparkling lights can create ambiance without consuming the area that you don't have to spare.
Use mirrors
This step demands some extra prep time and a hammer and nails, but the outcome will be something that drastically adjusts the aesthetic of your apartment far after the final guest leaves. Scour local thrift shops or antique stores for vintage mirrors that suit your existing decor and suspend them on your walls. Mirrors form the illusion of additional space, so your visitors won't feel stifled even if the apartment gets a little crowded.
Use these tips for throwing a housewarming party. And call us first if you need apartments in Gainesville, FL. We want to help you find your next home.