Using Pillows and Blankets to Make a Statement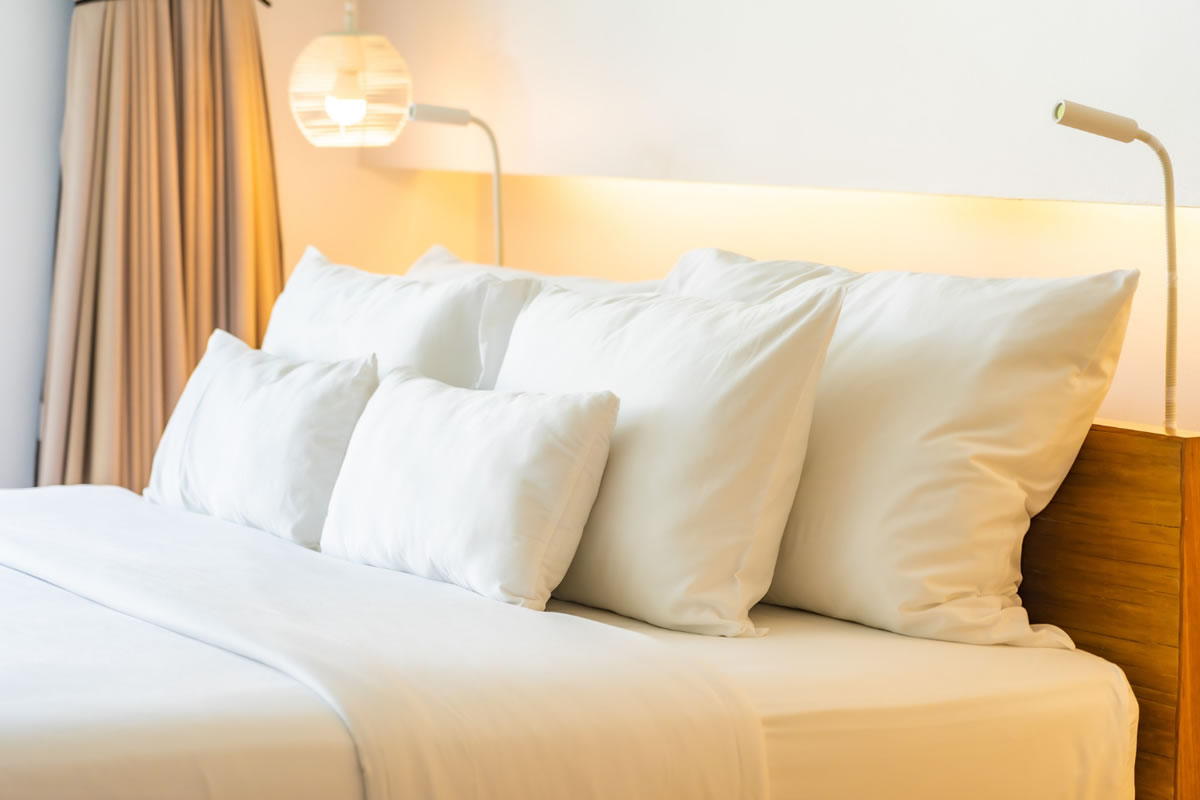 When you think about furnishing apartments for rent in Gainesville, FL, you might lean toward thinking of the more significant pieces like sofas, coffee tables, and bed frames. However, blankets and pillows are typically not at the top of the checklist. When we consider blankets, we think of any old or soft blanket designed to keep us cozy. But adding the proper touches like a velveteen pillow or handwoven throw blanket can add to the entire mood of the space.
Blankets aren't just made to keep us warm anymore, and pillows can be as considerable of a statement piece as a green velvet sofa. Adding these easy details to your living room or bedroom can complete the look and make it seem so much warmer and more inviting. But unfortunately, these are the types of finishing touches that are periodically overlooked.
Whether you own an heirloom quilt or just a straightforward bright-colored blanket you picked up at the local Target or home furnishings store, it can act as a staple to tie a room together. Tossing a blanket over the top of your sofa or casually over the arm of your chair can make your house look cozier and lived in without appearing messy. Unfortunately, furniture on its own can be pretty cold and uninviting, especially if it's a hard surface like wood or metal. So next time you notice a unique wool blanket or even a large segment of hand-embroidered fabric, you can employ it as an accent element to give your living room a little more vitality.
Whether you selected a plain colored sofa from the nearest Ikea in the area and need to dress it up or have a distinctive worn leather chair that requires a splash of color, adding pillows in a room can serve as added comfort and as another aspect of decoration. Pillows might be a necessary object for a hard chair or can even be utilized on the floor, but purchasing unique prints, textures, and colors can make a pillow a statement piece in its own right. If your apartment is relatively neutral, try using bright colors, bold patterns, and unique textures like velvet or wool to add some vibrance and life to a room.
Don't be scared of bold patterns and colors. Even if your style isn't that diverse, you can incorporate more distinctive pieces and transform an entire room with little commitment. If you notice a fabric or tapestry, but you have no clue what to utilize it, don't waver from purchasing it for the right price. You could easily turn it into a blanket or pillow yourself or have a buddy help you make it. If you can't paint your apartment and want to exhibit some of your personal style, utilizing pillows and blankets is an easy, changeable manner. Have fun incorporating and matching colors, and if you don't like it, you can easily switch it out for something better suited to your preference. It's all about the joy of experimenting!
Try bringing style and color to your apartment with blankets and pillows. And call us today if you are looking for apartments for rent in Gainesville, FL. We want to help you find your next home!