7 Apartment Storage Ideas to Keep Your Home Clutter-Free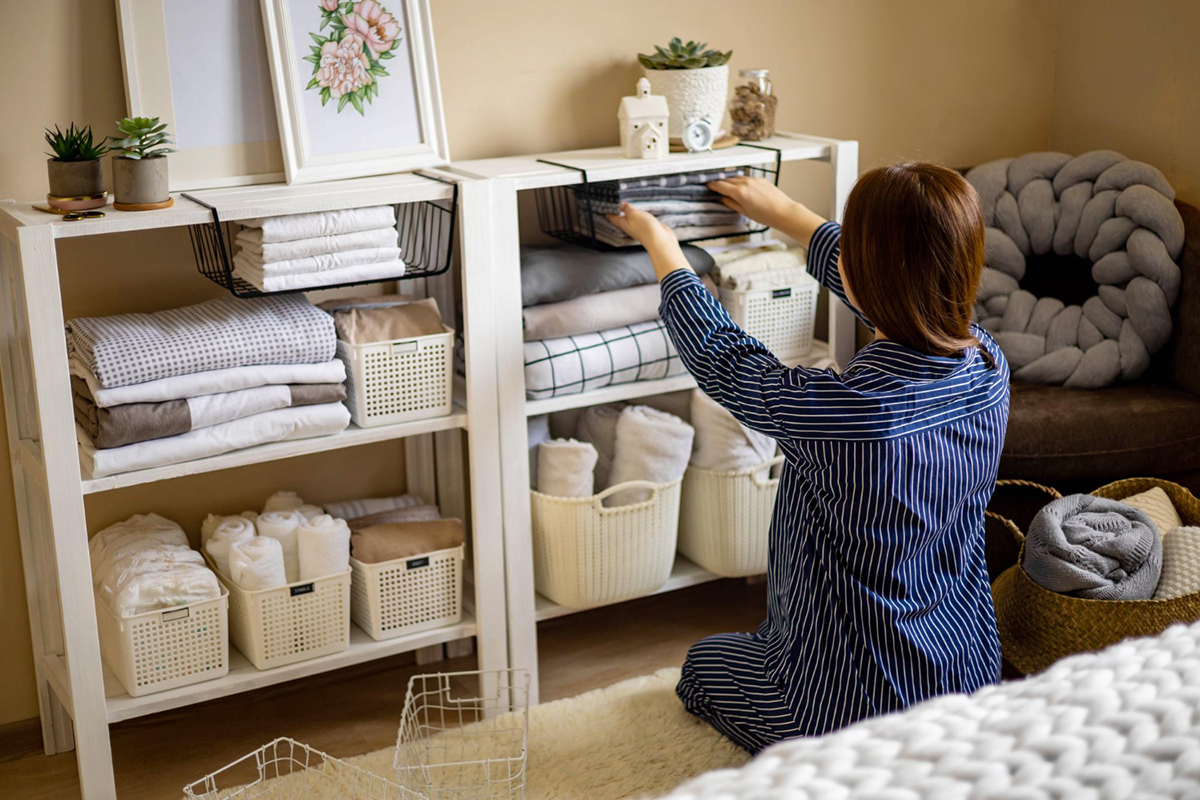 We all have heard the phrase 'less is more,' but when it comes to our homes, more is always welcome. It's not always easy to keep all our belongings organized, especially in a tiny apartment. If you're living in an apartment in Gainesville, FL, you're likely running out of storage space. But don't worry, we've got you covered with some apartment storage ideas that will help keep your home organized and clutter-free.
1. Utilize Vertical Space
When short on floor space, look upwards. You can use hanging storage to create more storage space without taking up valuable floor space. You can hang baskets on walls, create shelves above doors, or even create a vertical garden on your balcony.
2. Use Multi-functional Furniture
Find furniture items that serve dual purposes such as a coffee table that doubles as a storage space, a sofa bed for when you need an extra bed for guests, or a storage ottoman that can also be used as seating.
3. Organize Your Closets
If you're like most people, you're probably not using your closet space to its fullest potential. The key is to organize your closet properly, invest in proper shelving, and use organizers such as hanging shoe racks and closet dividers.
4. Invest in Under-the-Bed Storage
If you're running out of storage space, don't forget about the potential storage space under your bed. You can add storage bins or rolling drawers to keep your belongings organized and out of sight.
5. Get Creative with Kitchen Storage
Kitchens always seem to be short on storage space, but there are many brilliant ways to keep your kitchen organized and clutter-free. You can add shelves to the inside of cabinet doors, hang utensils on walls, or even use adhesive hooks to hang pots and pans.
6. Invest in Storage Baskets and Boxes
One of the easiest solutions to clutter is using baskets and boxes. You can use them as storage for everything from shoes, to extra blankets, to electronic cords.
7. Use Curtain Divider for an Open Closet
An open closet can provide a chic, modern look, but it can also be messy without properly organizing it. Consider using a curtain divider to separate your clothes from the rest of your bedroom, this is not only practical but also aesthetically pleasing.
Conclusion
Living in a small apartment can be challenging, but organizing your home well can make it feels spacious and inviting. Utilizing every inch of space you have, focusing on functionality, and getting creative can make a real difference. These apartment storage ideas are just a starting point; there are many more possibilities to make your home more organized. Come visit us at The Mayfair Apartments, and let us assist you in finding an apartment that'll make an excellent home for you. If you're looking for apartments for rent in Gainesville, FL, contact The Mayfair Apartments today to schedule a personal tour.