Affordable and Personalized Tips to Upgrade Your Bathroom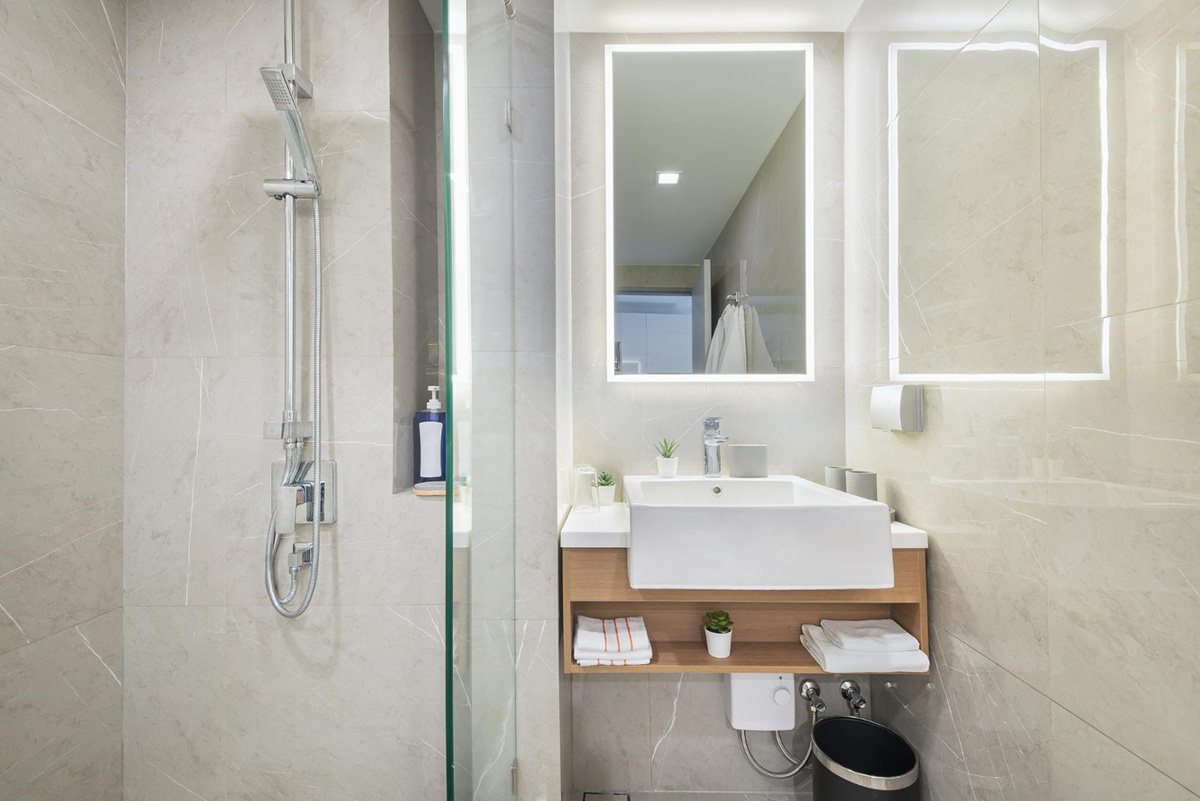 If you're looking to upgrade your bathroom, but don't want to break the bank, then DIY projects may be the perfect solution! Whether you're renting an apartment or own your home in Gainesville, FL, there are affordable and easy ways to personalize your bathroom and make it more functional. From simple décor to storage solutions, this blog post will provide you with some ideas to elevate your bathroom and give it a new look.

1. Add Affordable Décor
One of the easiest ways to upgrade a bathroom is to add some personal touches with affordable décor. Adding some colorful hand towels, a new shower curtain or some scented candles can make a huge difference. If you're looking for more practical décor, consider adding some shelves for extra storage or displaying some plants to add some greenery to the space.
2. Install New Lighting
Lighting can dramatically change the look and feel of your bathroom. Consider swapping out old or outdated lighting for new fixtures. You can also add some LED strips underneath your cabinets or mirrors for a modern touch.
3. Use Wall Art
Adding some wall art to your bathroom can make a world of difference. Whether it's a framed quote, a set of prints, or a simple black and white photograph, wall art can create a personalized touch that reflects your style.
4. Paint
One of the most affordable ways to upgrade your bathroom is to paint it a new color. A fresh coat of paint can make it feel brand new without breaking the bank, and you don't need to be a professional to do it yourself!
5. Upgrade Storage Solutions
If your bathroom is cluttered and disorganized, consider upgrading your storage solutions. Adding hooks, racks, and hanging baskets can help to keep your bathroom essentials organized and within reach. You can also repurpose items such as mason jars or old jewelry boxes to store small items such as cotton balls or hair ties.
Conclusion
Upgrading your bathroom doesn't need to be expensive or time-consuming. With a few simple DIY projects, you can bring a new life to your space without spending a fortune. Remember, personalized touches such as affordable décor, lighting, wall art, paint, and storage solutions can do a lot to create a space that feels like your own. By being creative and having fun with your DIY projects, you can make your bathroom both beautiful and functional. If you're looking for apartments in Gainesville, FL, contact The Mayfair Apartments today to schedule a personal tour.