Apartment Moving Hacks that Make Moving Stress-Free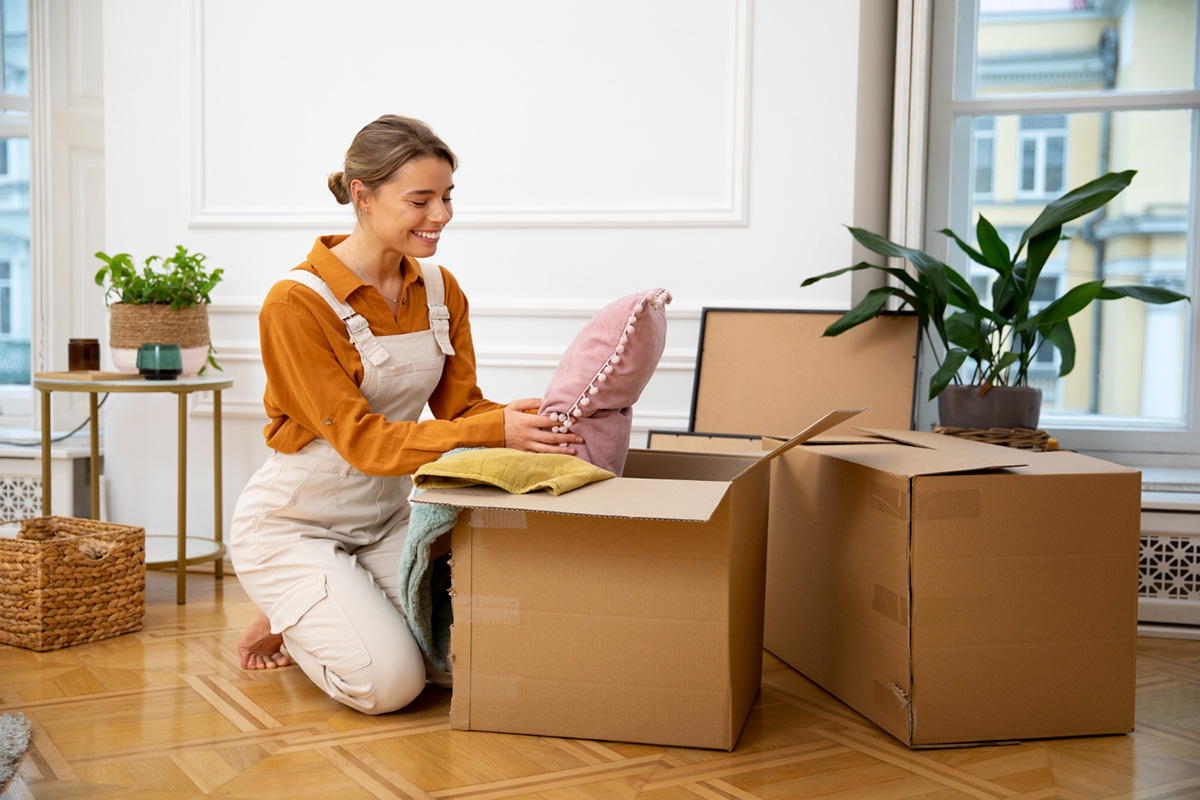 Moving from one place to another can be exciting, but it can also be stressful. The more things you own, the harder it is to move. Regardless of how much preparation you put in, moving is hard work, but with a few tricks up your sleeve, you can make the process a lot smoother. In this blog post, we'll share some apartment moving hacks to help you make your move less stressful.
1. Clear Unwanted Items
One of the easiest ways to make moving less stressful is to pack only the things that you need. To do this, focus on clearing unwanted items at least a few weeks before your moving date. Go through all your belongings and separate what you need from what you don't. Once you identify what you don't need, consider donating or throwing it away. This reduces clutter, making moving less stressful.
2. Book Moving Services
One of the best ways to reduce moving day stress is to hire moving services. Professional movers make your move easier by offering packing, moving, and unloading services. You can also find services that offer storage solutions if you need to temporarily store some of your belongings. Research and read reviews before booking to find a company that offers quality services at an affordable price.
3. Use Smart Packing Strategies
When packing, make sure you employ smart packing techniques. Use sturdy boxes, bubble wrap, and packing tape to ensure that your items don't break or get damaged during the move. Consider labeling your boxes' contents, so you know which box contains what item when unpacking.
4. Move During Off-Peak Hours
In most cases, moving during off-peak hours can save you a lot of stress and money. Consider moving during weekdays and during the off-season, as demand for movers is often lower at these times. Doing this can result in savings on your moving costs and less traffic, which can prevent delays.
5. Organize your New Apartment Before Moving Day
Organizing your new apartment before moving day can be a lifesaver. Create a floorplan for your new apartment and determine where you want to place your furniture to avoid moving furniture around during the move-in process. This way, you'll know where everything goes, allowing for a quicker and more efficient move.
Conclusion
Moving is stressful, but it doesn't have to be. These apartment moving hacks can help make your moving process smooth. By clearing unwanted items, booking professional movers, using smart packaging strategies, moving during off-peak hours, and organizing your new apartment before moving day, you can avoid stress and enjoy the excitement of starting fresh in your new home. If you're searching for apartments in Gainesville, FL, The Mayfair Apartments offer spacious, affordable units with a range of amenities. Contact our friendly staff today to schedule a personal tour!