Creative Kid's Room Ideas to Make Their Space an Oasis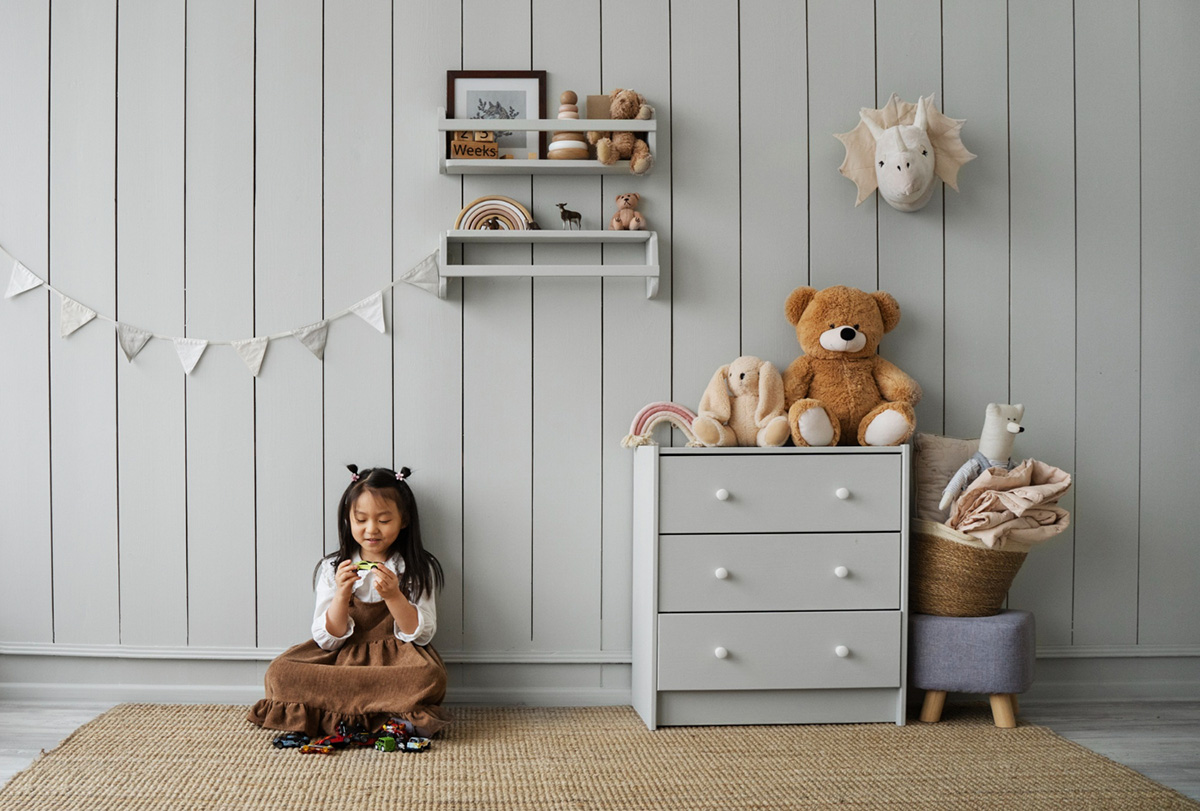 Designing a kid's room is exciting, but also challenging. It's a space your child will spend a lot of time in so it needs to be functional, comfortable, and fun. Luckily, there are some creative and affordable ways to decorate your child's bedroom that will create an environment they will love. In this blog post, we'll explore some kid's room ideas that will turn their room into an oasis, without breaking the bank.
Create a Reading Nook
Reading is essential for a child's development, and creating a cozy reading nook in your child's bedroom is an excellent way to cultivate a love for books. To create a reading nook, you don't need much space. All you need is a comfortable chair or bean bag, a bookshelf, and good lighting. Add some colorful throw pillows and a rug to make the space extra cozy. Make sure to keep age-appropriate books handy for your child.
Use Wall Stickers
Wall stickers are an affordable way to add color and personality to a kid's room. They come in various designs, shapes, and colors, so it's easy to find something that your child will love. Some popular designs include animals, cars, flowers, and cartoon characters. Wall stickers are easy to apply and remove, which makes them perfect for a rental apartment.
Make Storage Fun
Storage is an essential aspect of a kid's room, but it can also be fun. Look for colorful baskets, bins, and boxes to store your child's toys, books, and art supplies. Consider using a bookcase as a toy storage unit, or a hanging closet organizer for stuffed animals. Another inexpensive storage solution is to hang wire baskets on the wall for your child's favorite toys.
Decorate with Photos and Artwork
Decorate your child's room with photos and artwork to make it personal and unique. Print out some of your child's favorite photos and frame them or create a gallery wall with artwork they've made. You could also create a DIY art project with your child by framing some of their art or turning some of their drawings into wall art. Displaying your child's artwork and photos will make them feel proud and accomplished.
Add a Play Area
Designate a play area in your child's room where they can play and let their imaginations run wild. This area could be a teepee or a fort, a table for arts and crafts, or a cozy rug for their toys. Make it a fun place where they can play board games, puzzles, or have a tea party with their stuffed animals.
Conclusion:
Designing a kid's room can be challenging, but with these creative ideas, it can also be fun and affordable. Remember to incorporate some functional, comfortable, and fun elements into the space, such as a reading nook, wall stickers, fun storage solutions, personal photos and artwork, and a play area. By creating a space that reflects your child's personality, you'll give them a room they'll love spending time in. If you're looking for apartments for rent in Gainesville, FL, be sure to contact The Mayfair Gainesville today to schedule a personal tour.