Creative Ways to Turn a Spare Bedroom into an Exercise Room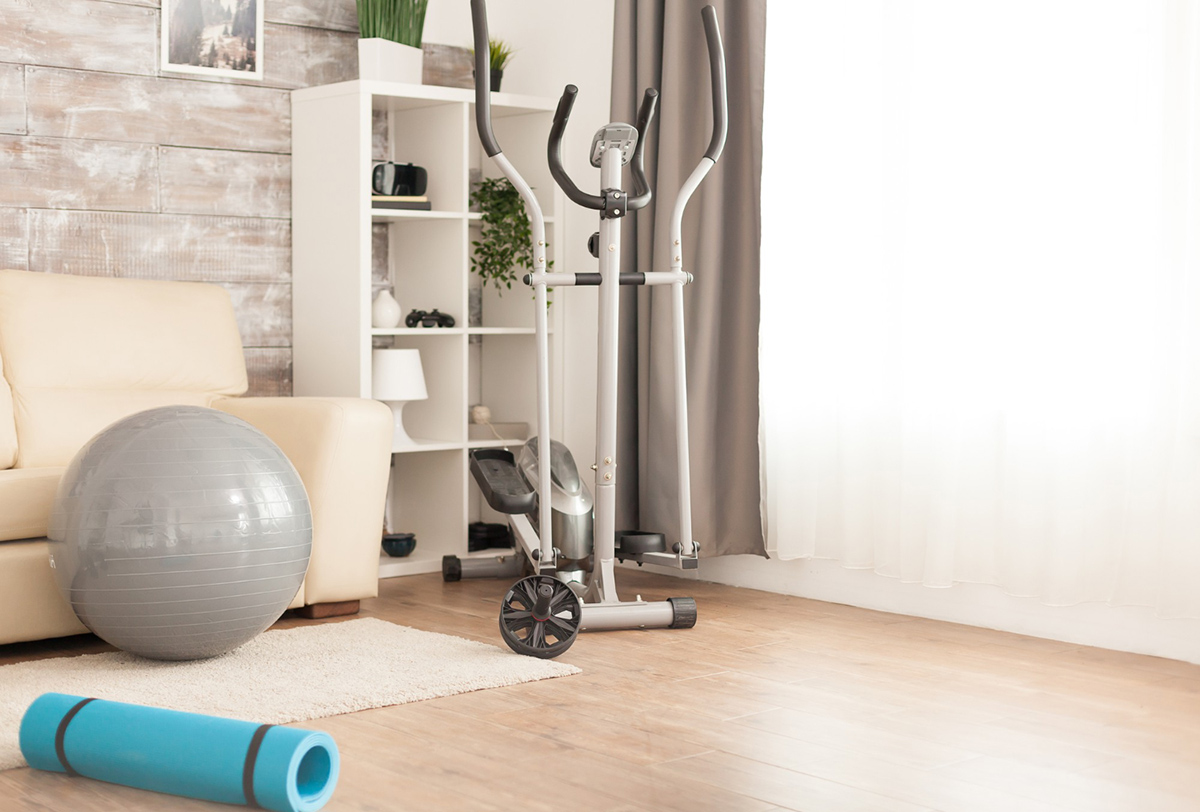 Have you ever thought about having your own personal workout space, but feel like you don't have the room? What about converting a spare bedroom into an exercise room? Not only does it save the hassle of going to the gym, but it also transforms an unused space into a functional area for your health and wellness. If you're living in an apartment and looking for apartments for rent in Gainesville, FL, keep in mind that The Mayfair Apartments offer spacious floor plans, allowing you to create an exercise room with ease. Here are some creative ways to turn your spare bedroom into an exercise room.

1. Declutter the Space
Before you start turning your spare bedroom into an exercise room, it's important to deep clean and declutter the area. You can't effectively use the space if there is clutter in the way. Begin by getting rid of any items that aren't being used or are taking up space. This includes furniture, decor, or anything else that doesn't serve a purpose for your workout space. Once your room is cleared, it's easier to assess what equipment and furniture you need.
2. Invest in Quality Flooring
As you begin to design your workout space, remember the importance of flooring. Not only will it upgrade the overall look of the room, but it also provides a level of safety and durability. Hardwood flooring is great for giving your spare bedroom a refined look but may not be suitable for heavy equipment like weights. Additionally, think about adding floor mats or rubber flooring for extra grip and cushioning, making it easier to do high-impact movements like jumping jacks or burpees.
3. Fitness Equipment
Now that your spare bedroom is cleared out and has suitable flooring, it's time to purchase some fitness equipment. A few essential pieces include a yoga mat, resistance bands, dumbbells, and an exercise ball. Depending on what you want to achieve, like building muscle or cardiovascular exercise, you can also add a stationary bike or rowing machine. You can also save space by opting for retractable equipment like pull-up bars or suspension trainers.
4. Add Mirrors
A few hundred bucks on mirrors can make a huge difference in your workout space. Not only do they reflect natural light, making the space feel more significant, but they also give an opportunity to watch your form and posture as you exercise. Proper form is essential for preventing injuries, so adding mirrors is a small investment in your well-being.
5. Decorate
Last but not least, decorate your space to motivate and inspire you. This could mean framing inspirational quotes, hanging a vision board, or adding a few plants to breathe life into the room. Having a workout space in your apartment creates a conducive environment to fuel your motivation and drive.
Conclusion
Turning your spare bedroom into an exercise room is a clever way to save time and money, all while prioritizing your health. By decluttering, choosing suitable flooring, investing in equipment, adding mirrors, and decorations, you can transform an unused area into a personal gym tailored to your needs. As you seek out apartments for rent in Gainesville, FL, keep in mind The Mayfair Apartments' spacious floor plans that make it easy to create your dream workout space. Start your journey to a healthier lifestyle with a personalized exercise room today! Contact The Mayfair Apartments today to schedule a personal tour.