Enhancing Your Life with Pet-Friendly Design Solutions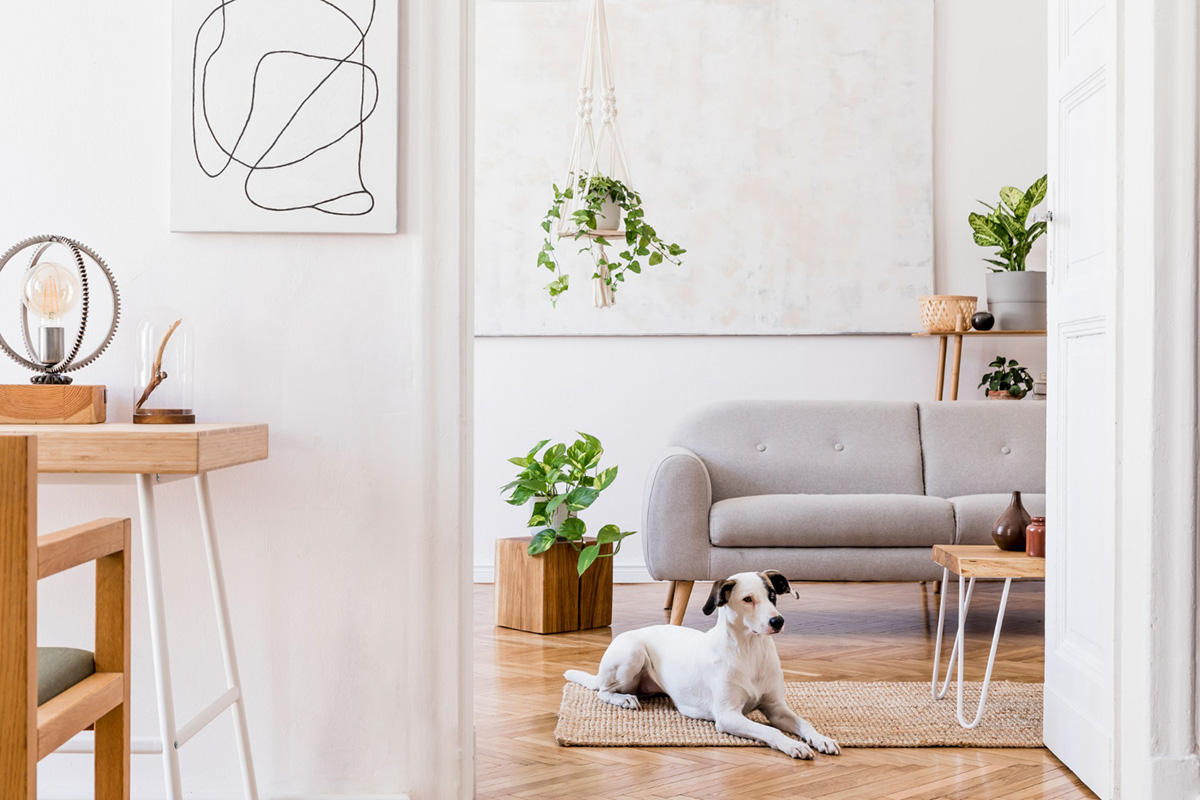 Living with pets can be one of the most fulfilling experiences in life. However, they come with certain design challenges that are often overlooked. Furniture scratches, spills, and pet dander are just a few of the things that pet owners have to deal with. Fortunately, many designers have been incorporating unique pet-friendly design solutions into living spaces, recognizing the need to accommodate our furry companions. In this blog post, we will discuss how pet-friendly design solutions can enhance your life and make living with pets easier.

Durable Materials
Pets can be rambunctious and playful, and their claws and teeth often damage furniture. That's why using durable materials is crucial when it comes to pet-friendly design. For instance, leather and vinyl are more durable and resistant to scratches than other coverings such as fabric or microfiber. If you prefer fabric, consider choosing one with tight weaves that will make it more resistant to snagging and tearing.
Pet-Friendly Flooring
Pets can cause damage to floors in the form of scratches, stains, or odors. To avoid this, opt for flooring options that are pet-friendly. Hardwood, laminate, and tile are good choices since they are less porous and less likely to be scratched than carpets. Additionally, consider using carpets with shorter piles that are easier to vacuum and less likely to trap pet hair or dander.
Create Zones for Your Pets
Designate certain zones in your home specifically for your pets. For example, a mudroom or entryway can be transformed into a pet washing station, complete with a built-in shower and storage drawers for towels and grooming supplies. Additionally, you can create a cozy nook for your pet to cuddle up and sleep in. This zone can include a soft bed, a play area, and a designated spot for their toys and treats.
Include Practical Storage Solutions
Pets often come with a lot of gear, from food to leashes to toys, to grooming supplies. To keep your space organized and tidy, incorporate practical storage solutions that can accommodate your pet's belongings. Consider using built-in shelving, hooks, or under-bed storage solutions to keep everything tidy and easy to access.
Outdoor Spaces
Finally, don't forget about creating outdoor spaces for your pets. Consider installing a pet door or adding a pet-friendly fence to create a safe space for your pet to play and expend their energy. You can also add an area for lounging, such as a porch or sunroom, where your pet can relax and take in the sunlight.
Conclusion:
Living with pets doesn't mean you have to sacrifice your home's style or functionality. By incorporating pet-friendly design solutions into your living space, you can make living with your furry companions easier and more enjoyable. Utilizing durable materials, pet-friendly flooring, creating designated zones, practical storage solutions, and outdoor spaces are just a few ways you can make your home more pet-friendly. Remember, it's important to accommodate your pets' needs, but it doesn't have to be at the expense of your home's design. So, embrace your design creativity and provide a happy space for your furry friend!
If you're looking for apartments for rent in Gainesville, FL, be sure to contact The Mayfair Gainesville today to schedule a personal tour.