Fun Indoor Activities to Do with Friends and Family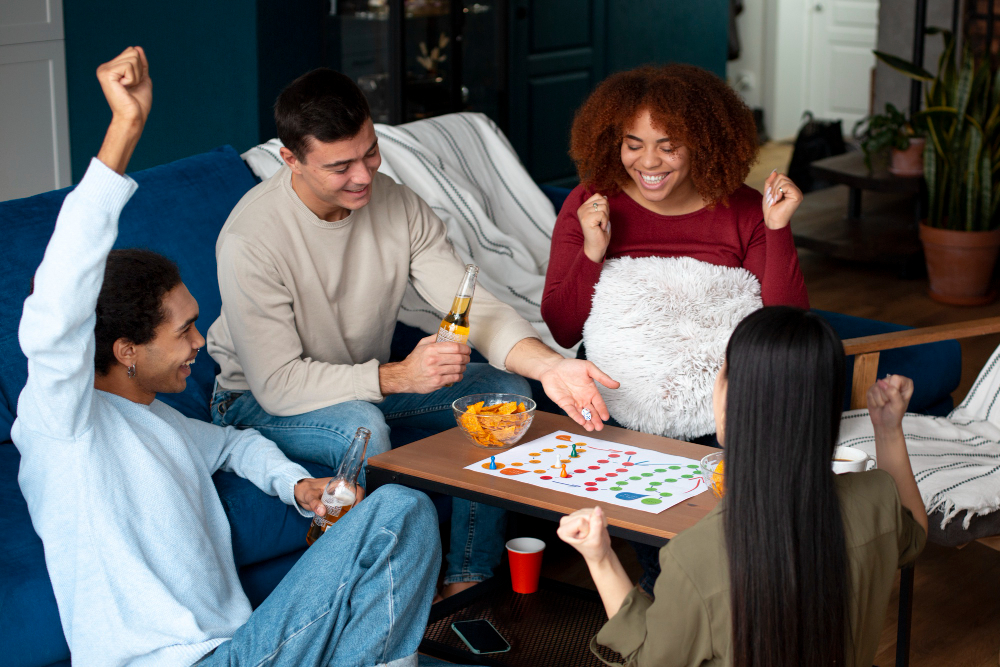 When it comes to indoor activities, there are endless possibilities that can be enjoyed with friends and family. Whether you're stuck inside because of bad weather or you just want to switch up your everyday routine, these activities can be fun, creative, and enjoyable for all ages. In this blog post, we'll explore some of the best indoor activities that you can do with your loved ones to make your time inside worthwhile.
1. Host a Game Night
Game nights are a classic way to spend time indoors and have fun with those around you. Whether you're into board games, card games, or video games, there's something for everyone. Set up a game area with snacks and drinks, and invite your friends and family to join in on the excitement.
2. Cooking or Baking
Cooking or baking is a great indoor activity to enjoy with a group of people. You can set up your kitchen area with recipe books, ingredients, and cookware, and spend hours creating delicious meals and treats. It's also a perfect opportunity to teach kids new skills in the kitchen while also having fun and bonding.
3. Movie Night
Movie nights are perfect indoor activities that can be enjoyed by all ages. You can set up a cozy viewing area with blankets and pillows, and enjoy a selection of your favorite movies. It's a great excuse to break out the popcorn and relax with your loved ones.
4. Arts and Crafts
Arts and crafts are another fun way to spend your time indoors. You can set up a crafting area with supplies for drawing, painting, or creating other DIY projects. It's also a great way to unleash your creativity, and make something beautiful and unique.
5. Exercise Classes
Exercise classes, such as yoga or aerobics, can also be enjoyed indoors with your friends and family. You can set up a space in your home, put on some motivating music, and follow along to online exercise videos or live stream classes. It's a great way to stay active, have fun, and bond with your loved ones at the same time.
Conclusion
Indoor activities can be an excellent way to spend time with friends and family while also staying safe and comfortable indoors. When choosing your next indoor activity, keep in mind the interests of those around you and select activities that cater to everyone's tastes. With so many indoor activities available, there's no limit to the amount of fun you can have. So, what are you waiting for? Try out some of these activities and create memories that will last a lifetime! And if you're looking for apartments in Gainesville, FL, contact The Mayfair Apartments to schedule a personal tour.