Gym Decor Ideas for Your Apartment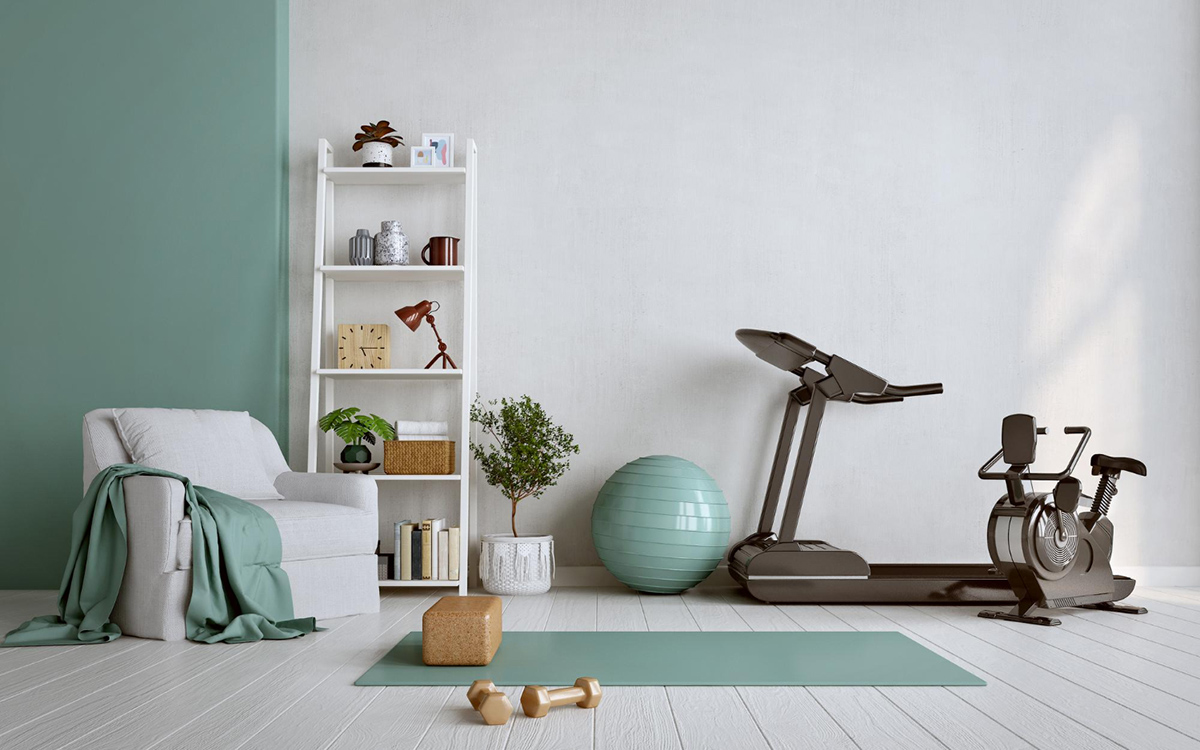 Gone are the days when hitting the gym was the only option to stay fit and healthy. With the increasing popularity of home workouts and the need for physical activity in our busy lives, designing a home gym has become a new trend. Creating a gym in your apartment is not only convenient but also saves you a lot of time and money. But designing a home gym can be tricky, especially when you have limited space. Don't worry, though! In this blog post, we'll share some creative ideas to help you design a gym in your apartment that is both functional and visually appealing.
1. Choose the Right Flooring
One of the most important elements in creating a home gym is the flooring. It should be sturdy, slip-resistant, and easy to clean. Hardwoods, laminates, and tile floors are not suitable for gym flooring as they aren't slip-resistant. Instead, opt for rubber flooring tiles or vinyl flooring, which are durable, versatile, and perfect for a home gym.
2. Pick the Right Equipment
The type of equipment you need for your home gym depends on your fitness goals, budget, and available space. Consider investing in equipment that is versatile and space-saving like resistance bands, adjustable dumbbells, and pull-up bars. You can also purchase equipment that doubles as furniture like exercise balls or bench presses with storage. Before purchasing equipment, make sure it fits in your apartment space and leaves enough room for movement.
3. Add Colors and Motivational Posters
Adding colors to your home gym can make it more engaging and refreshing. Paint the walls with energizing colors like yellow or red or add statement walls using wallpapers or wall stickers. You can also add motivational posters, inspiring quotes, or images of athletes or fitness enthusiasts. These small additions can help you stay motivated and focused during workouts.
4. Smart Storage Solutions
Storing gym equipment can be a challenge when you have limited space. Opt for versatile storage solutions that take up minimal space like wall-mounted shelves, under-the-bed storage boxes or adjustable storage racks. These storage ideas not only save space but also make your gym look neat and organized.
5. Lighting Matters
Lighting is crucial in creating a gym that is both functional and inviting. Install bright, energy-efficient lights that mimic natural light to create a warm and inviting ambiance. You can also install dimmer switches to adjust the lighting according to your workout routine.
Conclusion
Designing a home gym in your apartment doesn't have to be challenging. By following the above tips, you can create a gym that is functional, visually appealing, and inviting. The key is to optimize space and choose equipment that fits your fitness goals and budget. Whether you have a small apartment or a spacious one, these gym decor ideas will help you transform it into the perfect workout space. Just remember to have fun and stay motivated, and don't let the limited space limit your fitness goals. If you are looking for apartments for rent in Gainesville, FL, contact The Mayfair Apartments today to schedule a personal tour.