How to Achieve the Scandinavian Feel in Your Space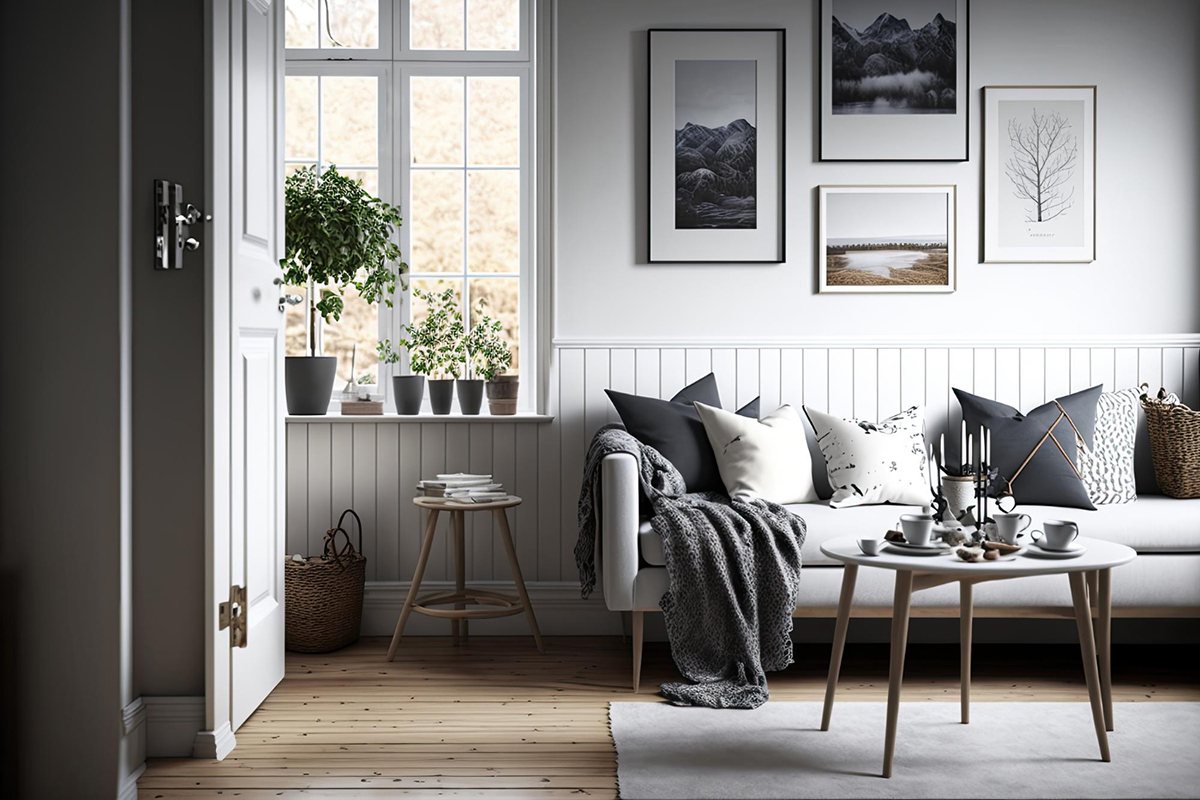 The Scandinavian style has taken interior design by storm in recent years, and it's easy to see why. With its clean lines, simplicity, and focus on functionality, the Scandinavian aesthetic is the perfect blend of form and function. If you're looking to create a cozy, calming oasis in your home or apartment, then the Scandinavian feel might be just what you need. In this blog post, we'll guide you through some tips and tricks for achieving that quintessential Scandinavian look that will have your space feeling like a breath of fresh Nordic air.

1. Minimalism is Key
A hallmark of Scandinavian design is minimalism. To achieve this aesthetic, you should focus on selecting pieces that are functional and clean in design. In the living room, you can opt for a simple couch and coffee table with straight lines and neutral tones. Place a cozy rug under a low-profile couch and add some plants for a pop of color. When selecting artwork, choose pieces with muted colors or black and white photos that complement your overall palette.
2. Lighting is Everything
Natural light offers the perfect way to bring the Scandinavian feel into your space. Large windows and sheer curtains can help to maximize natural lighting. In addition, you can add a variety of light sources like table lamps, floor lamps, or hanging fixtures. Choose lighting with soft hues to create a warm and cozy atmosphere.
3. Use Neutral Tones and Subtle Colors
Neutral colors and soft pastels are key when creating a Scandinavian feel in your space. Add some texture by selecting a variety of fabrics like wool, linen, and cotton. Look for accessories that match these neutrals, such as rugs, pillows, and throws in shades of beige, gray, and white. The occasional pop of color is welcome, but it should be used sparingly to maintain the balance.
4. Bring Nature Indoors
The Nordic aesthetic is heavily influenced by nature, and for this reason, houseplants are an essential part of the decor. Potted plants like succulents, cacti, and spider plants are low maintenance and add a zen feel to your space. Don't be afraid to mix up planters too; ceramics and metal planters can add unique dimensions to your setup.
5. Embrace Hygge
Hygge is a Danish term that translates to "cozy," and it's an essential part of Nordic culture. When it comes to Scandinavian style, you should strive to make your space as cozy and inviting as possible. Add throws and fluffy pillows, fuzzy rugs, and natural candles throughout your home. These touches create an atmosphere of relaxation and warmth that will have you feeling hygge in no time.
Conclusion
Creating a Scandinavian oasis in your space might seem intimidating at first. However, if you stick to clean lines, soft hues, natural elements, and create an overall cozy atmosphere, you'll be able to achieve the peaceful Scandinavian feel. Remember, your apartment is your personal space, so make sure it brings you the comfort that you deserve. If you're looking for some new inspiration, contact us today at the Mayfair Apartments in Gainesville, FL for a personal tour! We can't wait to help you create your perfect home.