How to Create the Perfect Dinner Date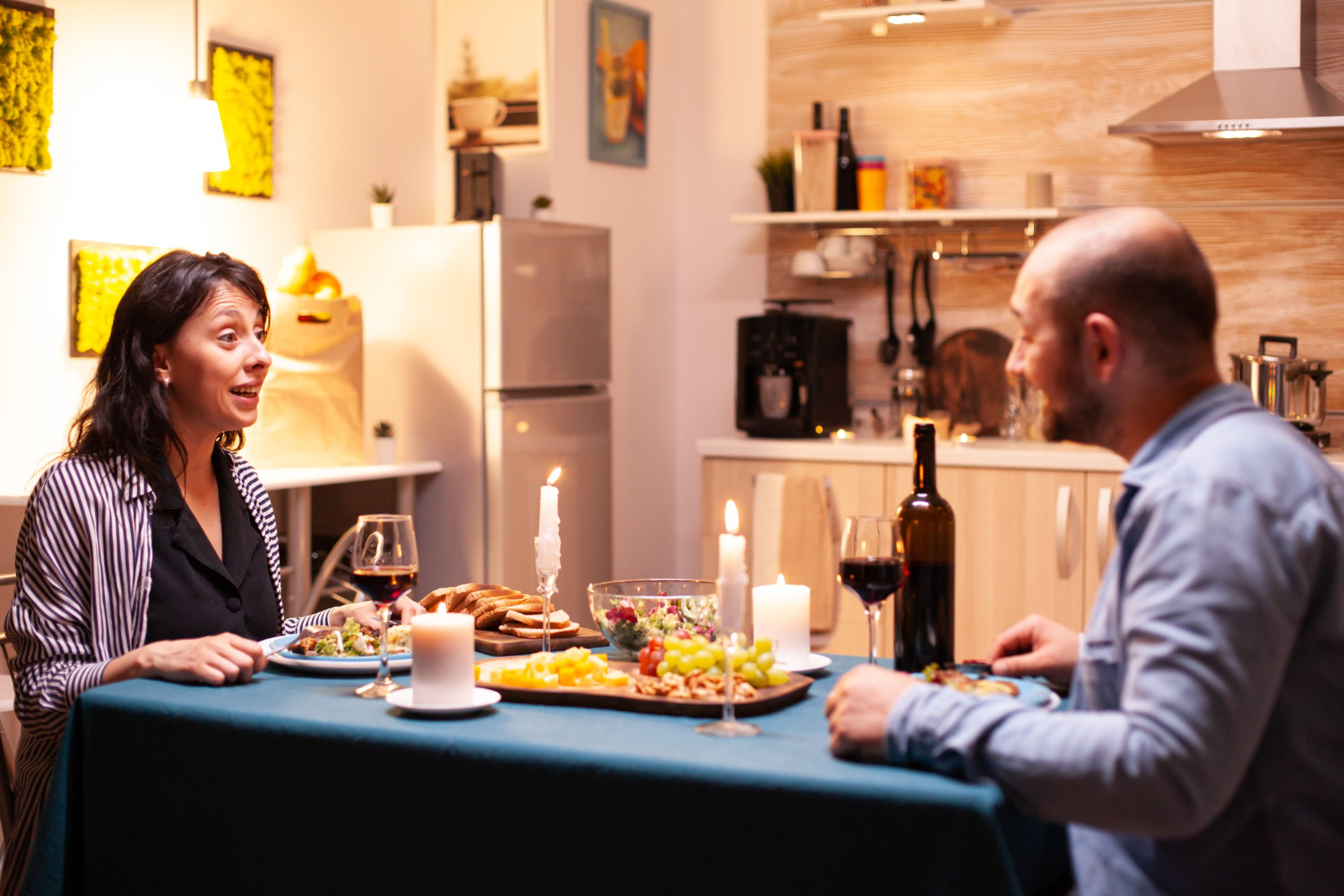 :
If you're living in an apartment and planning a romantic dinner date, then you've probably realized that creating the perfect atmosphere can be a bit challenging. Limited space, noise, and lack of privacy can all make it difficult to set the tone for a memorable evening. However, with some creativity, planning, and a few useful tips, you can transform your apartment into the perfect place for a romantic dinner date. In this blog post, we'll share some apartment living tips that will help you create an unforgettable evening with your significant other.
1. Plan the Menu
The first thing to consider when planning a dinner date is the menu. You don't have to be a master chef to create a delicious and romantic meal for your partner. Keep it simple and stick to your strengths. If you're not sure what to cook, try searching for simple recipes online. Make sure to consult with your partner if they have any dietary restrictions or preferences.
2. Create a Cozy Atmosphere
One of the most important things to consider when hosting a romantic dinner date is the ambiance. Try to create a cozy, intimate atmosphere by using dim lighting, candles, and soft music. You can even create a DIY flower vase to add a touch of elegance to your apartment. Make sure to tidy up your apartment and remove any clutter beforehand to make it look and feel more inviting.
3. Set the Table
To create an elegant and intimate atmosphere, take a few minutes to set the table. Use place settings, napkins, and centerpieces to add a personal touch to your dinner date. You can also add some fresh flowers into the mix to give your table setting a more romantic feel. Don't forget to light some candles to create a warm and inviting glow.
4. Make Use of Your Kitchen Space
Living in an apartment usually means that you have limited space to work with, especially in the kitchen. To maximize what little space you have, keep your kitchen organized, tidy up, and use the countertop space wisely. You can also use a small table as an additional prep space or a side table for drinks and snacks.
5. Don't Forget the Details
Adding small touches to your apartment will make your dinner date memorable and special. Sprinkle rose petals on the table, place a few chocolates in a small bowl, or write a sweet note to your partner. Little details can create a big impact, so don't overlook them.
Conclusion
Preparing for a dinner date in an apartment can be both challenging and rewarding. By following these tips, you can create a cozy and romantic atmosphere for you and your partner. Remember, the key is to focus on the details, be creative, and use what you have to make it special. With a little bit of effort and planning, you can make your dinner date a cherished memory that you and your partner will look back on with fondness. If you're looking for a new apartment to host your next dinner date, contact The Mayfair Gainesville today to schedule a personal tour.