Packing Tips for Your Upcoming Move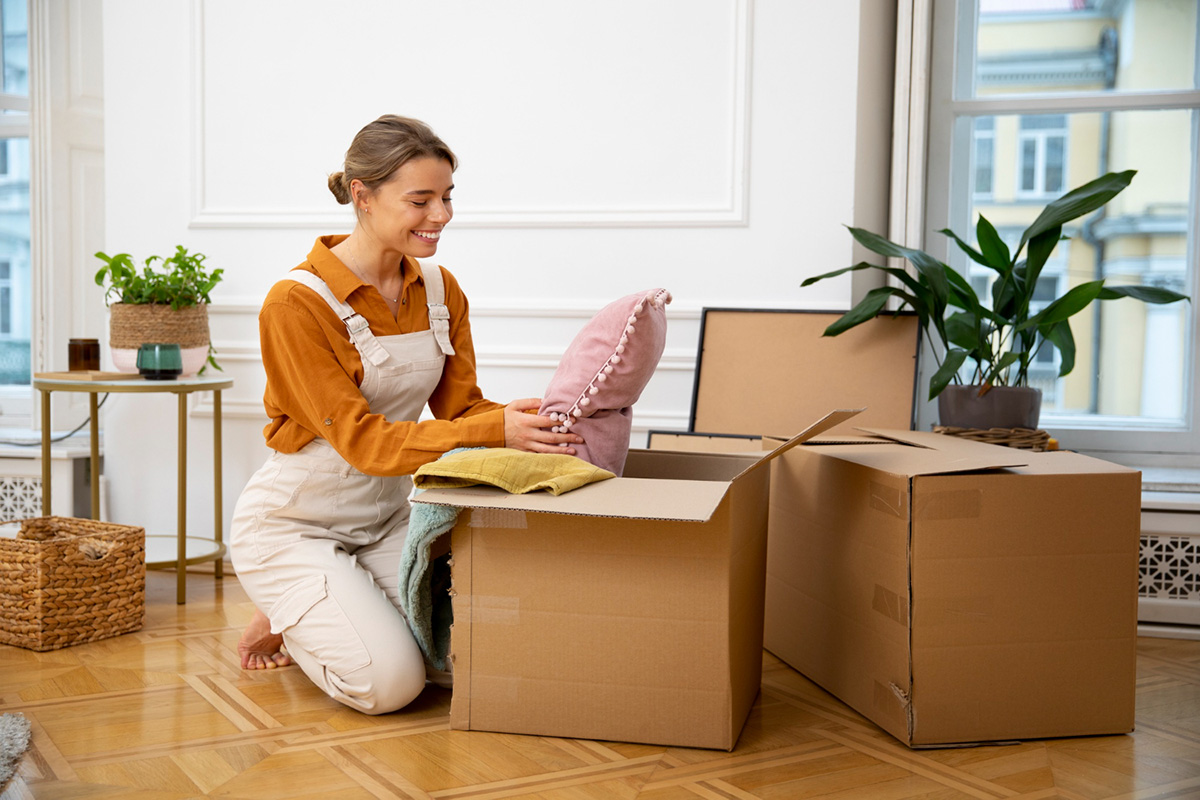 Moving can be an exciting time, but it can also be a stressful time. A big part of that stress can come from the process of packing up all of your belongings, especially if you've accumulated a lot over the years. But fear not! Here are some packing tips and tricks to make your upcoming move as smooth and stress-free as possible.
1. Start early
The key to a successful move is to start packing as early as possible. This not only helps you avoid last-minute stress but also gives you enough time to sort through all your belongings and decide which items you want to keep, sell or donate. Be sure to create a packing schedule and stick to it, this way everything is packed and ready to go when the moving day arrives.
2. Use the right boxes
Using the right boxes can make a huge difference when it comes to packing for a move. Be sure to use sturdy boxes that can handle the weight of your belongings without breaking or falling apart. Some boxes can even be rented from moving companies like U-Haul if you don't want to purchase them outright. Also, be sure to label your boxes clearly, this way when they arrive at your new home, you know exactly what's inside.
3. Keep a few essentials handy
When it comes to the actual moving day, you want to make sure you have a few essentials at hand that you can quickly access. These can include things like, toiletries, a change of clothes, important paperwork, electronic equipment, etc. Pack these items separately from the rest of your belongings, this way they are easily accessible and visible.
4. Use packing materials wisely
When it comes to packing fragile items such as dishes or glassware, be sure to use packing materials like bubble wrap, paper or towels to cushion them and avoid any potential damage. For clothes, you can use your own suitcase to save on additional boxes. This also gives you bonus storage that can be used in your new home. Don't forget to use furniture covers to keep your furniture safe during transport.
5. Hire professional movers
If you have a lot of items to move, it's worth considering hiring professional movers. They can help make the move stress-free and ensure that your belongings are handled with care. Do your research in advance and find a reputable company that best fits your needs and budget.
Conclusion
Packing can be a daunting task, but with a little planning, patience, and using these tips, your move can be smooth and easy. Before moving, be sure to go through all your belongings and decide what's worth bringing with you to your new place. Consider renting the right moving equipment if need be or hiring professional movers for large items. Be sure to notify relevant services and companies about your address change and plan ahead for anything that requires a disconnect or transfer service. Happy packing! If you're looking for apartments in Gainesville, FL, contact The Mayfair Apartments today to schedule a personal tour.