Revamp Your Living Room with These Cheap and Easy Updates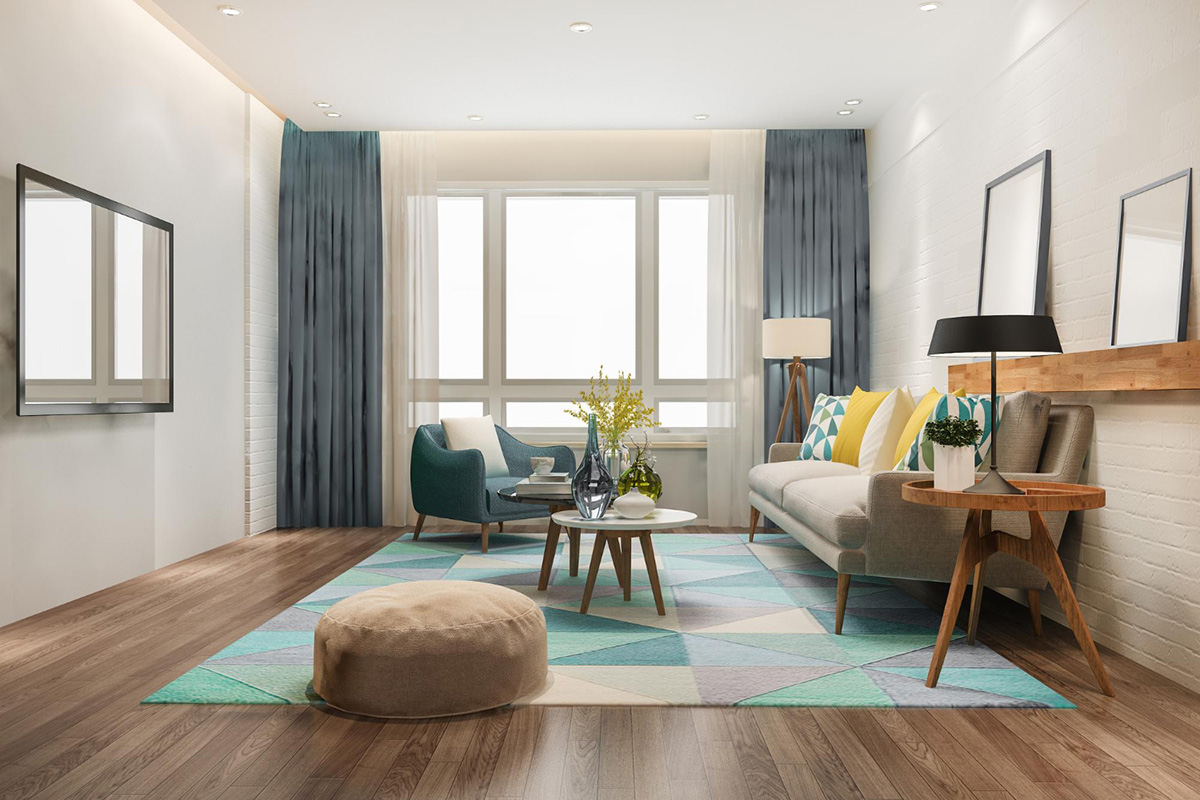 Have you been feeling like your living room is in need of a makeover, but don't want to break the bank? Fear not, because with a few simple and affordable updates, you can transform your living space into a stylish and inviting haven. Here are some easy tips for revamping your living room on a budget.

1. Refresh Your Walls
One of the easiest and most affordable ways to update your living room is to paint the walls, or add a splash of color with patterned wallpaper. If you're not able to paint, try hanging some large-scale art or a gallery wall to add interest to your space. Another idea is to use peel-and-stick wallpaper for a fun and temporary update.
2. Add Some Green
Plants can add a pop of color and freshness to any room. Not only do they look great, but they also have health benefits such as purifying the air and reducing stress. Opt for low maintenance plants such as snake plants and succulents for a budget-friendly update.
3. Rearrange Your Furniture
One easy and free way to update your living room is to simply rearrange your furniture. Experiment with different layouts to find the best flow and make the most of your space. If you have a large living room, try dividing the space into different zones for different activities.
4. DIY Decor
If you're feeling crafty, there are a multitude of DIY decor projects that can transform your living room into a stylish space. Try making your own throw pillows or curtains, or upcycle an old piece of furniture with a fresh coat of paint. You can even create your own artwork by painting or stenciling a canvas or framing some decorative fabric.
5. Light It Up
Lighting is an important aspect of any room, and can truly make or break the ambiance. Opt for a variety of lighting sources such as floor lamps, table lamps, and even string lights for a cozy vibe. If you're feeling daring, you can even swap out your outdated light fixtures for something more modern and eye-catching.
Conclusion
With just a few simple and affordable updates, you can transform your living room into a stylish and inviting space that you'll love spending time in. From refreshing your walls to adding some green with plants, there are plenty of ways to revamp your living room without breaking the bank. So go ahead and get creative with these cheap and easy living room updates – your wallet (and your guests) will thank you. If you're looking for apartments for rent in Gainesville, FL, contact The Mayfair Apartments today to schedule a personal tour.