Simple Things You Can Do to Upgrade Your Apartment Kitchen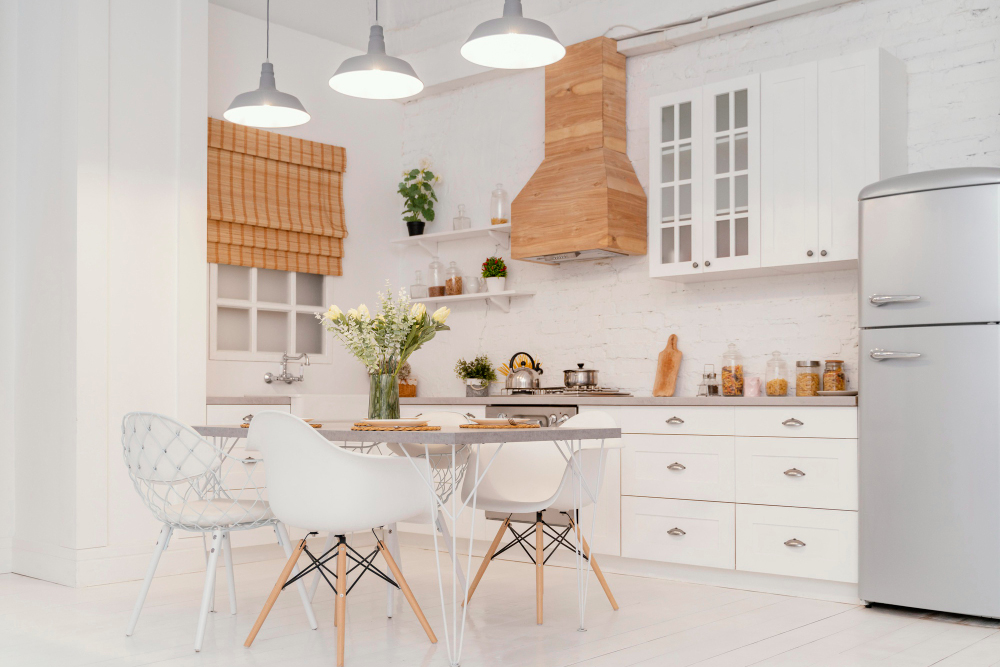 Your apartment kitchen is much more than a just a place to cook. It's where you put together meals that nourish your body and where you often gather with friends or family to spend quality time. That's why having a kitchen that makes you happy is so important. Yet, if you rent an apartment, you might think you're limited in your ability to upgrade your kitchen space. However, there are several easy and affordable upgrades that can make a big difference in your apartment kitchen. In this post, we'll share five things you can do to breathe new life into your apartment kitchen without breaking the bank.
1. Add some greenery
Adding a plants to your kitchen is one of the simplest and most effective ways to make your space feel fresh and welcoming. Buy a small herb garden kit or place a vase of fresh flowers or greenery on your counter to bring some life to your kitchen. Not only will adding plants improve the overall look of your space, it can also improve the air quality and help keep your kitchen smelling fresh.
2. Invest in new lighting
Good lighting can make all the difference in a kitchen. Poor or outdated lighting can make it feel dull, while bright, modern lighting can make your space feel clean and welcoming. Consider investing in new light fixtures, such as pendant lights, under-cabinet lighting, or a modern ceiling light. This change will make your apartment kitchen feel more stylish and brighter.
3. Organize your pantry
It's easy for your pantry to become cluttered and unorganized. Investing in some matching storage containers can help you take control of your pantry and make it feel like a fresh start. Take the time to declutter, throw out expired food, and invest in some clear, matching containers for your pantry staples. This addition will not only make meal preparation easier, but will also give your apartment kitchen a cleaner and more organized appearance.
4. Swap out hardware
Changing the handles and drawer pulls of your cabinets and drawers is an easy, inexpensive way to give your apartment kitchen a quick upgrade. You can find cabinet hardware in a wide variety of styles, finishes, and colors, making it easy to find something that will match your aesthetic. Be sure to keep the original hardware somewhere safe so that you can easily switch it back if you need to.
5. Add a backsplash
Adding a backsplash to your kitchen is another way to make your space feel fresh and new. There are countless options to choose from, including tile, peel-and-stick wallpaper, and removable backsplash panels. Many backsplash options can be installed without damaging the walls or countertops, making them accessible options for those who are renting their apartment.
Conclusion
Whether you're renting an apartment or owning your own home, a kitchen is one of the most important spaces in a home. While it might seem that upgrades are out of reach for those renting, there are actually plenty of things you can do to upgrade your apartment kitchen. By adding plants, changing the lighting, organizing the pantry, swapping out the hardware, or adding a backsplash, you can easily, and affordably achieve the kind of kitchen that makes you happy. Don't let the limitations of renting hold you back from enjoying your kitchen to the fullest. Upgrade it and turn it into a space that feels truly yours. If you're looking for apartments for rent in Gainesville, FL, contact The Mayfair Apartments today to schedule a personal tour.