Small Apartment Living: How to Host a Dinner Party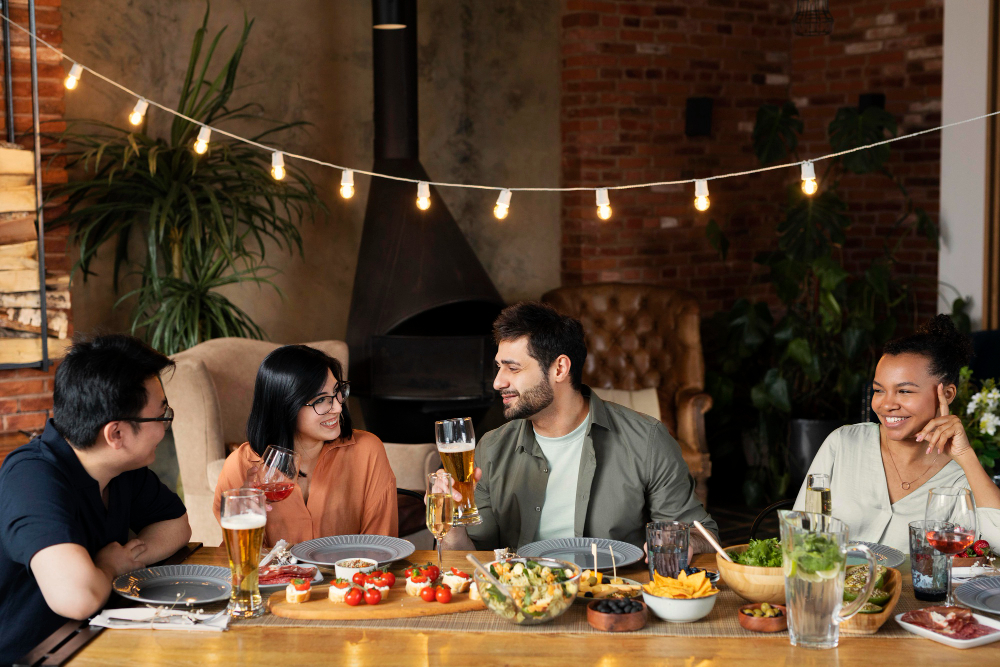 Living in a small apartment doesn't mean sacrificing on hosting dinner parties for your friends and family. With some clever planning, you can create an intimate and cozy environment that will impress your guests. In this blog post, we'll give you tips and ideas on how to host a dinner party in your small apartment.

1. Plan Ahead
The key to hosting a successful dinner party is planning ahead. Make a guest list, decide on a menu, and plan the décor and seating. If you have a small space, opt for a cocktail party-style dinner by serving small bites and finger foods. This will allow your guests to comfortably mingle and chat and not feel confined to one table.
2. Get Creative with Seating
Limited space means that you'll need to get creative with seating arrangements. If you don't have enough seating options, consider floor cushions or poufs for a casual, bohemian vibe. For a more formal look, folding chairs can be an elegant and space-saving option. You could even use benches alongside your dining table for a Scandinavian-inspired look.
3. Clear the Clutter
It's essential to declutter your small apartment before hosting a dinner party. Remove any unnecessary items or furniture that could take up valuable space. Tidy up your living room and use decorative serving trays or tables to keep the mess at bay. Light some candles or use pretty lighting to create mood and ambiance.
4. Personalize the Décor
Personalizing the décor can help set the tone and create a cozy atmosphere for you and your guests. Explore unique ways to make your space attractive and festive. Add warmth to your living room with soft textiles, cushions, and throws. Use seasonal flowers, colored napkins and tablecloths to spruce up your dining table.
5. Keep it Simple
When you're hosting a dinner party in a small apartment, it's important to keep things simple. Don't overcommit to a tiring menu or an elaborate theme. Instead, focus on the details and keep it relaxed and informal. Offer your guests nibbles and appetizers before serving dinner. Forgo a formal dessert, and instead, opt for a simple sweet treat with coffee or tea.
Conclusion
Hosting a dinner party in a small apartment might seem daunting, but it doesn't have to be. With a little planning and creativity, you can create a beautiful and intimate atmosphere that your guests will love. Remember to keep things relaxed and informal, and don't worry about their space limitations. At The Mayfair Apartments, we welcome small living and encourage you to enjoy entertaining in your own way. If you're looking for apartments for rent in Gainesville, FL, contact The Mayfair Apartments today to schedule a personal tour.