Smart and Affordable Kitchen Updates You Can Make Today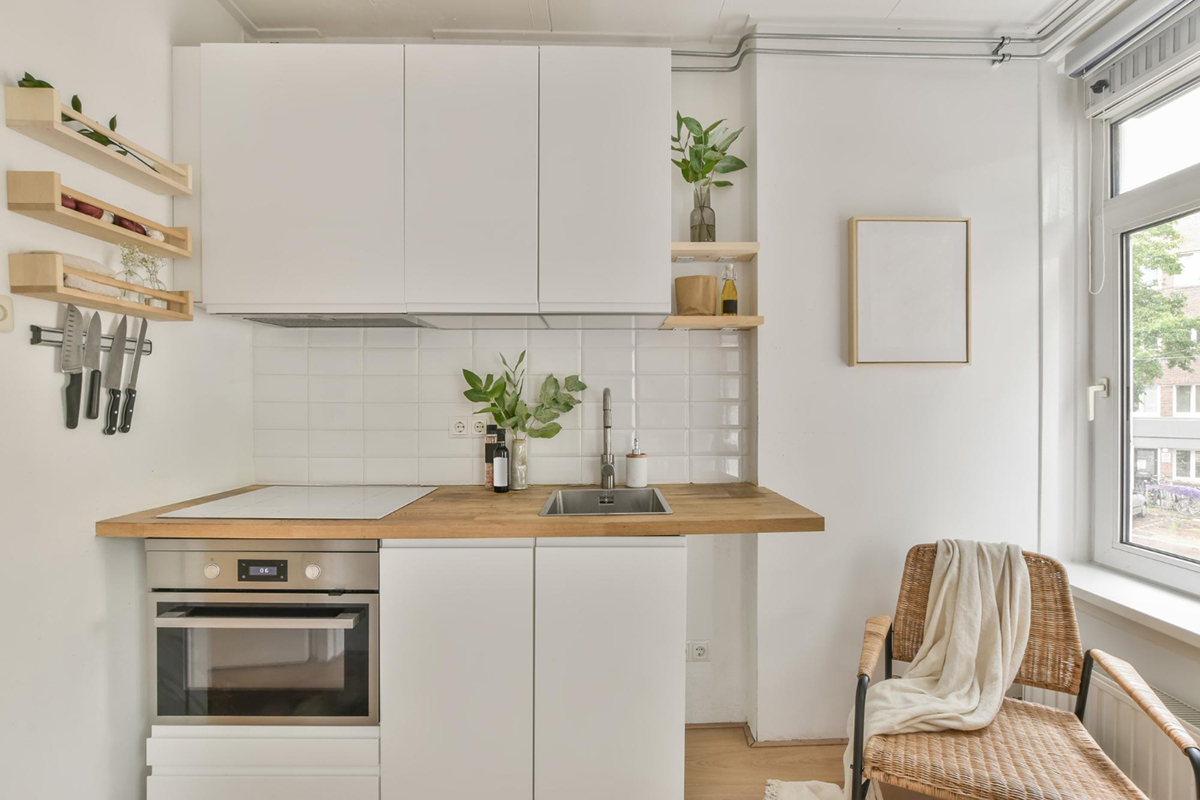 The kitchen is the heart of every home. It's the place where people come together to create delicious meals, entertain guests, and make memories. But if your kitchen is feeling a bit outdated or dull, it can be challenging to feel the excitement. Luckily, there are cost-effective ways to update your kitchen and bring it back to life without breaking your bank. In this post, we'll explore some smart and affordable kitchen update ideas that will give your kitchen the facelift it needs.
1. Add a New Coat of Paint
Painting your kitchen is an easy and inexpensive way to update your kitchen. A fresh coat of paint can instantly change the atmosphere of the room. You can use a color that complements your cabinets or appliances, or you can experiment with something bold and bright. Alternatively, if you have wooden panels and floors, you can always choose a rich wood hue that warms up the space.
2. Upgrade the Kitchen Lighting
The right lighting can make a world of difference in your kitchen. Consider installing pendant lighting above the island or updating your overhead light fixture. If you have under cabinet lighting, switching to LED bulbs can make the space brighter and more energy-efficient.
3. Refresh Your Cabinets & Hardware
Replacing your cabinets is expensive, but refreshing the hardware and painting or staining them can give them a new life. When updating cabinet hardware, consider modern options like slim or ornate metallic pulls or sleek knobs in black or other fashionable colors that stand out. It's a quick and inexpensive kitchen improvement idea.
4. Add a Backsplash
Adding a backsplash is another affordable kitchen update idea. A backsplash can be a glass mosaic, ceramic tile, or stainless-steel panel, depending on your style and budget. It can be an eye-catching focal point that ties your décor together and protects walls behind your sink today.
5. Upgrade Your Appliances
While appliances are generally expensive, if yours are outdated or taking up too much room, it's worth considering upgrading them. Updated appliances make your kitchen feel modern, and they often come with extra features that enhance your cooking experience and save you money on energy bills in the long run.
Conclusion
Updating your kitchen doesn't always have to be expensive. Small and cost-effective updates that freshen up your space and modernize it can be the smarter way to make changes that enhance your home. From refreshing your cabinets to upgrading your appliances or simply adding a touch of color, there are plenty of affordable ways to update your kitchen. Contact us at The Mayfair Apartments today to learn more about our luxury apartments for rent in Gainesville, FL, with updated kitchens , and upgrade the kitchen of your dreams today!