Tips and Tricks for a Stress-Free Apartment Move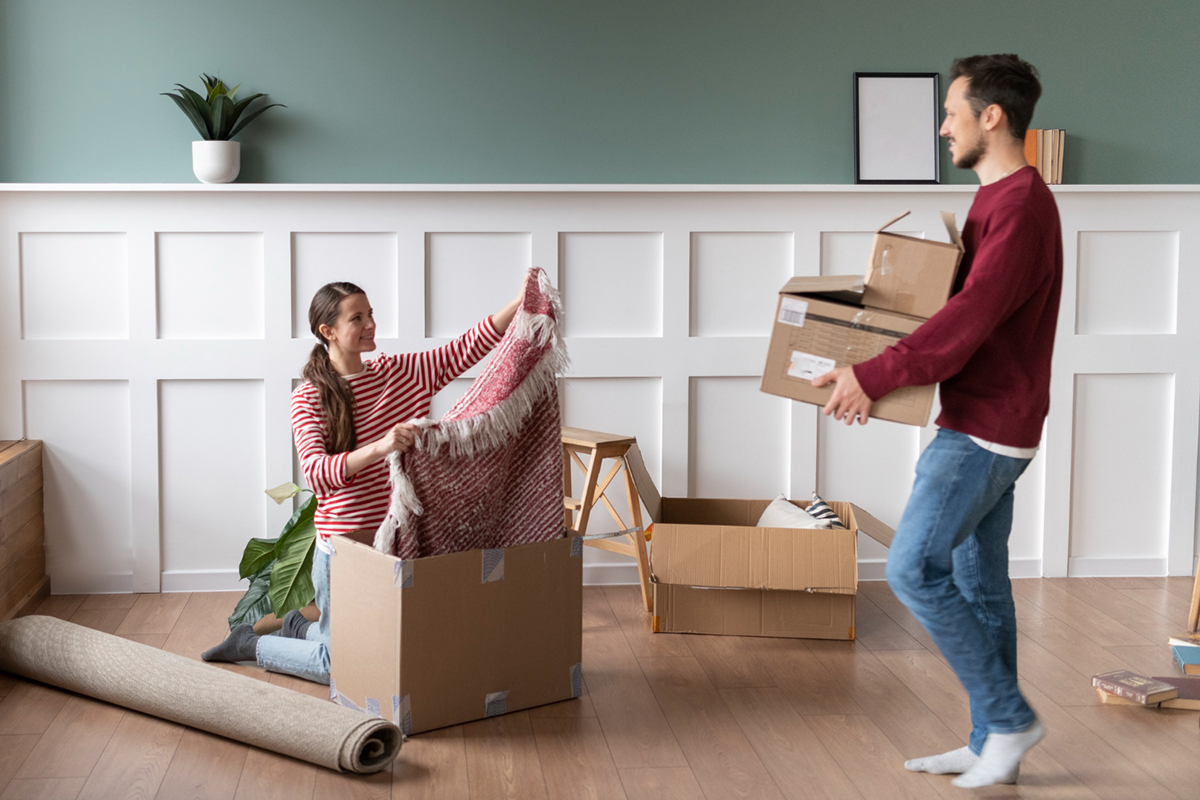 Moving can be a daunting task for anyone. Regardless of whether you're moving across the state or to another country, it's a process that takes a lot of planning and preparation. However, it doesn't have to be a stressful experience if you follow a few simple tips and tricks. In this blog, we've listed some practical ways to make your move easier, whether you're moving for work, family, or simply looking for a fresh start.
1. Organize Early
One of the first steps to make moving easier is to start organizing early. You don't want to wait until the last minute to start packing or sorting through things. Begin by creating a detailed inventory of everything you want to take with you to your new home. Make sure to give yourself enough time to go through each item, purge what you don't need or want, and decide what you want to keep.
2. Use Labels and Color-Coding
When it comes to packing, organization is key. You can use labels and color-coding to help you keep everything sorted and make the unpacking process much more manageable. Label each box with the room it belongs to and the contents inside. Use different colored tape or markers to differentiate between different types of belongings.
3. Hire Professional Movers
If you're feeling overwhelmed or don't want to handle the moving process yourself, it's worth considering hiring professional movers. A well-trained moving company can take care of everything from packing, loading, and unloading to transportation and even storage. They have the expertise and experience to ensure that everything goes smoothly and according to plan.
4. Pack an Essentials Box
When you're moving to a new place, there are certain items that you'll want to have easy access to as soon as you arrive. This includes things like toiletries, cleaning supplies, bedding, and a change of clothes. Pack a separate box or suitcase with these essentials and keep it with you during the move, so you don't have to rummage through boxes to find what you need.
5. Take Care of Yourself
Finally, it's essential to remember to take care of yourself during the moving process. Getting enough rest, eating healthy meals, and staying hydrated can help you stay alert and focused. Take breaks when needed to avoid burnout and make sure not to overlook your mental health. Find ways to destress, whether that's through exercise, meditation, or treating yourself to a relaxing massage.
Conclusion
Moving can be a tough experience, but with a little bit of preparation, it doesn't have to be. By following these tips and tricks, you can make your move easier and more successful. Remember to stay organized, hire professional movers if needed, and take care of yourself throughout the process. With a little bit of patience and perseverance, you'll be enjoying your new home in no time. If you're looking for an apartment in Gainesville, Florida, contact The Mayfair Apartments today to schedule a personal tour.