Tips for Choosing Pet-Friendly Furniture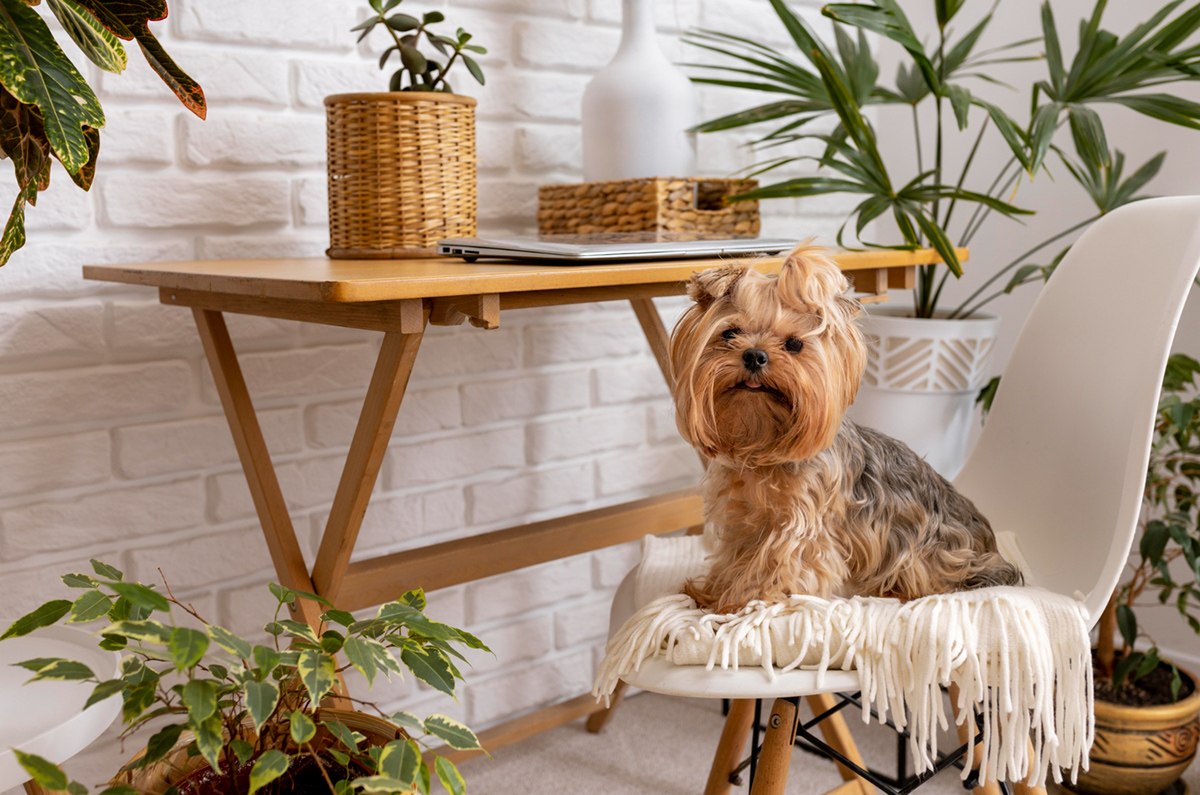 Are you a pet lover in search of furniture that is both stylish and suitable for your furry friends? You're not alone! According to the American Veterinary Medical Association, approximately 42% of US households own at least one dog and 25% own at least one cat. It's no surprise, then, that many furniture manufacturers are now producing products that cater to pet owners. However, not all pet-friendly furniture is created equal. In this blog post, we'll provide some useful tips to help you choose the best furniture for both you and your beloved pets.
Choose pet-friendly fabrics
If you own pets, it's no secret that they shed, drool, and sometimes have accidents. Choosing the right fabrics can make a huge difference in the longevity and functionality of your furniture. Leather and microfiber are both excellent choices for pet-friendly furniture because they are durable, stain-resistant, and easy to clean. Avoid fabrics like velvet, chenille, and tweed that can trap pet hair and stains.
Opt for scratch-resistant materials
If you own cats, you know how much they love to scratch. Investing in furniture made from scratch-resistant materials like leather or tightly woven fabrics can save you a lot of frustration and money in the long run. You can also opt for furniture with replaceable components, such as scratch pads on the arms of a sofa.
Consider washable covers
If you have dogs that love to cuddle on the furniture, consider using washable covers to protect your upholstery. Slipcovers can easily be removed and cleaned when they get soiled or smelly. This not only maintains your furniture's appearance, but it also helps keep your home clean and hygienic.
Choose furniture that limits pet damage
Investing in furniture that can limit your pet's damage, such as beds or ramps, can protect your furniture in the long run. Scratching posts and pet beds can limit scratch marks and dog beds can keep pet hair and drool to a minimum. This also helps keep your pets happy and content while keeping your home looking its best.
Safety considerations
When choosing pet-friendly furniture, consider your pet's safety. Avoid purchasing furniture with sharp edges or metal details that could injure your pet, especially when they become curious or are left unattended. It's also important to choose furniture that has no toxins or chemical residues that could harm your pet's health.
Conclusion
In conclusion, choosing pet-friendly furniture doesn't have to mean sacrificing style or function. With careful consideration of fabric types, scratch-resistant materials, washable covers, damage limitation, and pet safety, you can find furniture that caters to the needs of both you and your pets. At the end of the day, your pets deserve a comfortable place to rest and play, and with the tips we've provided, your home will look stylish while remaining pet-friendly. If you are seeking for apartments for rent in Gainesville, FL, Contact The Mayfair Gainesville today to schedule a personal tour.