Tips for Creating the Ideal Guest Room in Your Home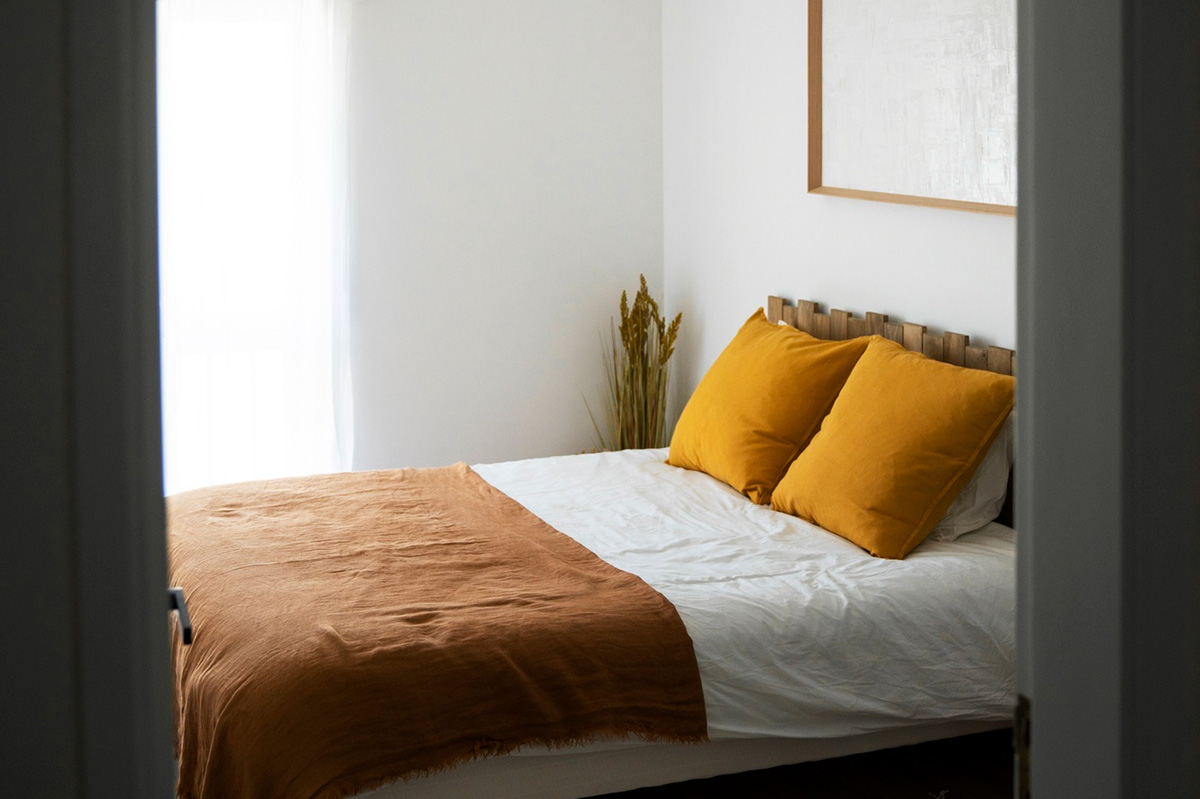 Whether it's for family, friends, or even just acquaintances, having a comfortable and welcoming guest room in your home is an essential part of being a great host. With the right design choices, you can create a space that will make your guests feel right at home. In this blog post, we'll share some tips and tricks for decorating the ideal guest room, so you can be sure that your guests will feel comfortable and well-cared-for during their stay.
1. Start with the Basics
The first step to creating a great guest room is to start with the basics. You'll need a comfortable bed, fresh linens, plenty of pillows, and a warm blanket or duvet. A bedside table with a lamp and some reading material is also a nice touch. If space allows, include a small desk or table and a chair where your guests can work or relax.
2. Make Room for Storage
Your guests will appreciate having a place to store their belongings during their stay. Consider adding a dresser or wardrobe to the guest room, as well as a luggage rack or small table where your guests can place their suitcases. An empty closet with hangers is also a good option for those who are staying for a longer period.
3. Choose a Calming Color Scheme
When choosing a color scheme for your guest room, opt for calming and soothing colors like soft blues, greens, or neutral tones. Bright or bold colors can be overwhelming and may not promote relaxation. Add a pop of color with accents such as pillows or curtains.
4. Add Personal Touches
Adding personal touches to the guest room will make your guests feel more welcome and at ease during their stay. This can include things like fresh flowers, family photos, or a note with important information such as your wifi password or any helpful tips about the house or the neighborhood.
5. Pay Attention to Details
Finally, don't forget about the little details that can make a big difference. Make sure that the room is clean and inviting, with fresh linens and towels. Consider adding some extra amenities such as a basket of travel-sized toiletries or some snacks and drinks in the room. Pay special attention to lighting, making sure that there are multiple options for different moods and needs.
Conclusion
Creating a warm and inviting guest room doesn't have to be a daunting task. By starting with the basics, including storage options, choosing a calming color scheme, adding personal touches, and paying attention to the little details, you can create a space that will make your guests feel right at home. With these tips in mind, you can create a guest room that you'll be proud to share with your visitors, and that will leave them feeling welcomed and well-cared-for. If you're looking for apartments in Gainesville, FL that have space for your own ideal guest room, contact The Mayfair Apartments today to schedule a personal tour.