Tips for Designing a Stylish Workspace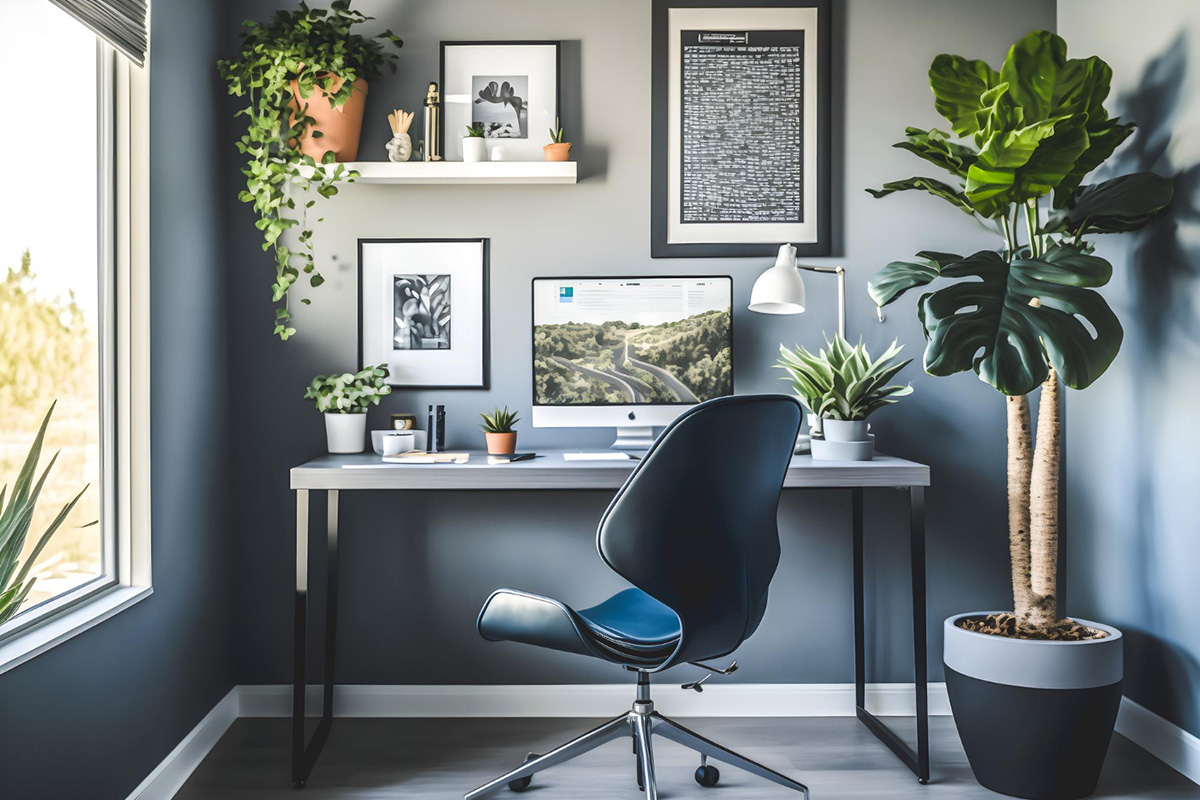 With the sudden shift towards remote work, most of us are working from the comfort of our homes and it is important to have a workspace that can boost our productivity. But not everyone has the luxury of a spare room to convert into a workspace. However, this shouldn't stop us from designing a stylish workspace that is functional and aesthetically pleasing. In this blog post, we are going to share some tips on how you can design a workspace in your apartment without a spare room.
1. Figure out your working style
The first step in designing a workspace without a spare room is to figure out your working style. Are you someone who needs complete silence or do you work better with some background noise? Are you someone who needs a lot of natural light or do you prefer a darker environment? Knowing this will help you determine which space in your apartment will work best for your workspace.
2. Identify the perfect location
Once you have identified your working style, it's time to identify the location in your apartment where you'll set up your workspace. Look for areas that are not frequently used like a corner in your living room or a small section in your bedroom. Even the smallest of spaces can work as a workspace as long as they are well-designed.
3. Invest in multifunctional furniture
Since you don't have a spare room to convert, you need to be wise with your furniture choices. Invest in multifunctional furniture like a desk that doubles up as a dining table or a storage unit that can also be used as a room divider. By choosing furniture that serves more than one purpose, you can save both space and money.
4. Use vertical space to your advantage
When designing a workspace without a spare room, it's important to make use of the vertical space in your apartment. Place floating shelves or cabinets on the wall to store your office supplies or hang a bulletin board to keep track of your tasks. This not only saves you floor space but also keeps your workspace clutter-free.
5. Add personal touches
Lastly, adding personal touches can really make your workspace feel more like your own. Add some indoor plants to purify the air and add a touch of greenery. Display your favorite prints or inspirational quotes to keep you motivated. In short, make the space yours.
Conclusion
Designing a workspace in your apartment without a spare room can seem daunting but with a little bit of creativity and these tips, you can create a stylish and functional workspace in no time. Just remember to identify your working style, choose the perfect location, invest in multifunctional furniture, make use of vertical space, and add personal touches. Happy designing! If you're looking for apartments for rent in Gainesville, FL that can accommodate your workspace needs, look no further than The Mayfair Apartments.