Tips when Mounting a TV in an Apartment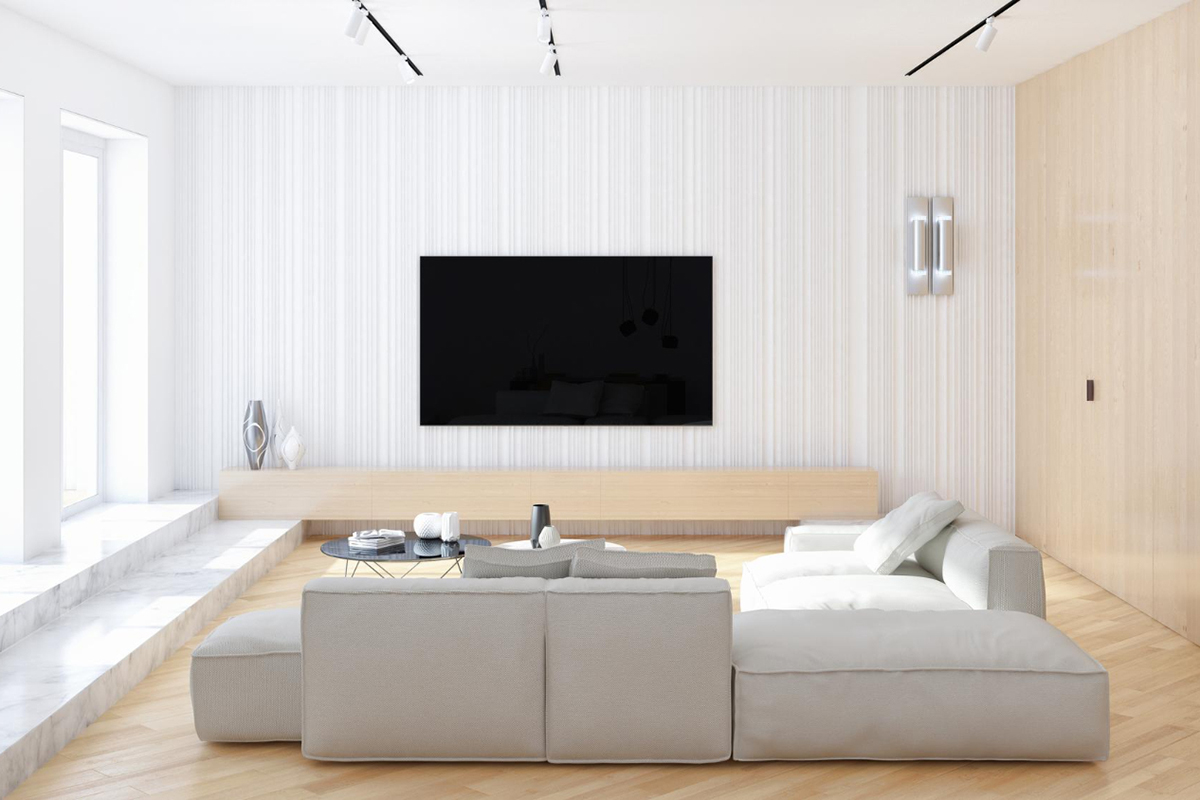 Mounting a TV in an apartment can be both exciting and daunting at the same time. Exciting because you will now have a bigger and better way to watch your favorite shows, and daunting because it isn't always easy to achieve. Most rental agreements have rules about drilling or mounting anything on the walls, leaving many tenants unsure of how to go about this home improvement task. But did you know that it's possible to mount your TV in an apartment without breaking any rules or causing damage to the wall? Yes, you read that right! In this blog post, we will share with you some valuable tips on how to mount a TV in an apartment without any hiccups.
1. Check with Your Landlord First
Before you embark on your mounting journey, it's essential to check your rental agreement. This document usually contains certain lease clauses prohibiting drilling or mounting on walls. However, some landlords allow tenants to mount their TVs as long as they do it in a specific manner that doesn't damage the walls. It's essential to discuss your plans with your landlord before mounting your TV, as violating your rental agreement might lead to penalties or even eviction.
2. Use a TV Stand
If your landlord strictly prohibits drilling or any activities that will damage the walls, a TV stand is a great alternative. Nowadays, there are so many TV stands of different shapes and sizes that can help create a similar theater-like ambiance without drilling any holes. A TV stand will not only save you from the headache of drilling but will also add an aesthetic touch to your apartment.
3. Use Removable Adhesives
For renters who want to mount their TVs without drilling, removable adhesives are a perfect option. These adhesives are safe and leave no damage to your walls, which is essential if you're renting an apartment. Adhesive strips and hooks come in various sizes and are strong enough to hold your TV securely on your wall. Just ensure that the surface is clean, flat, and dry before you apply the adhesive, as this will affect its durability.
4. Hire a Professional
While mounting your TV might seem like a simple DIY project, it's always safer to hire a professional. If you're renting an apartment, you don't want to take any chances of damaging the walls or violating your rental agreement. A professional installer understands that your walls and space are not yours, and they know how to install your TV securely and perfectly without causing any damage to the walls.
5. Practice Safety First
Finally, when mounting a TV in an apartment, safety must always come first. Follow manufacturer instructions carefully, use the proper tools, and make sure you have a stable and sturdy surface for your TV. Always think ahead and visualize any possible worst-case scenarios. You don't want your TV falling off and causing injuries or damages to your apartment and occupants.
Conclusion
Mounting a TV in an apartment is possible without breaking any rules or causing damage to the walls. You can use a TV stand, removable adhesives, or hire a professional to install your TV, but always remember to prioritize safety first. Before you get started, it's crucial to check with your landlord, as violating your lease agreement might cause serious consequences. For apartment renters in Gainesville, FL, The Mayfair Apartments is a great choice that offers many amenities and a comfortable life. If you're interested, please contact us to schedule a personal tour today.