Ways to Incorporate Art in a Small Apartment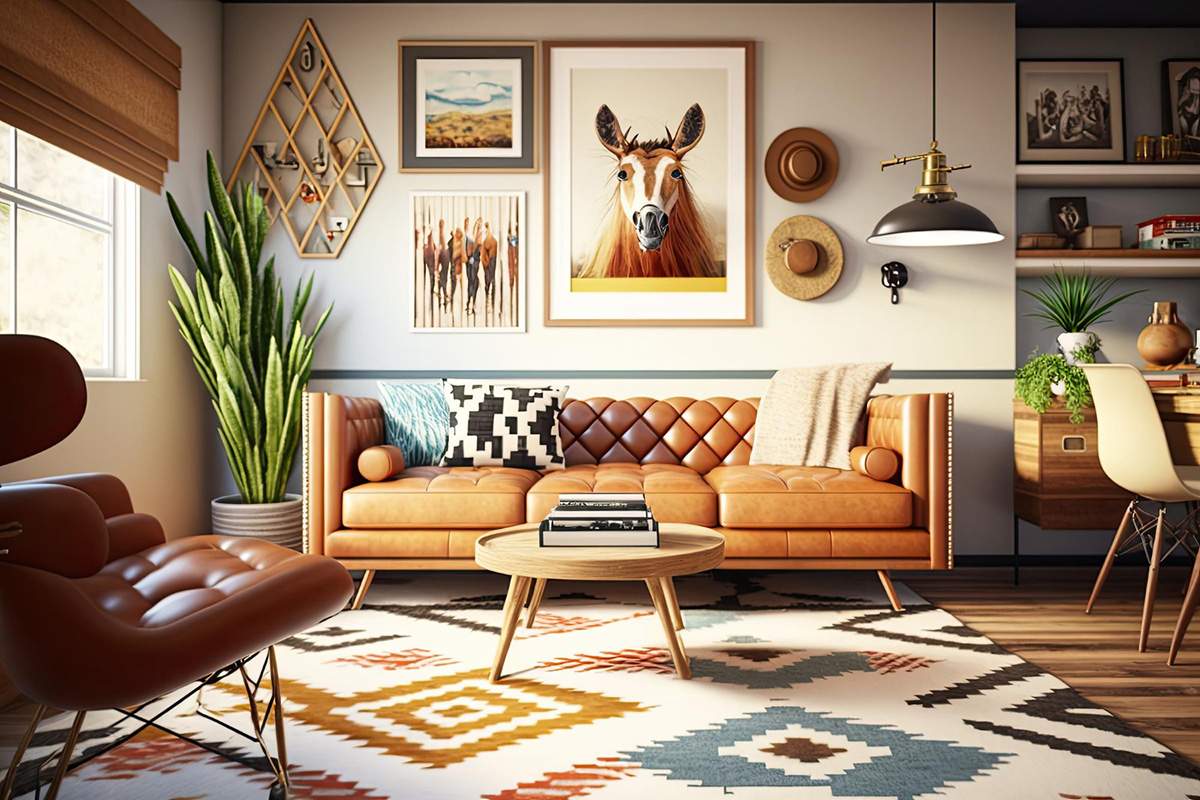 Decorating a small apartment can be challenging, especially when you want to incorporate art pieces that showcase your personality and style. However, it is possible to bring art into your small space without compromising on comfort or function. In this blog post, we will explore some creative ways to incorporate art into a small apartment and transform it into a beautiful living space that reflects your taste and aesthetic.
1. Gallery Wall
A gallery wall is an ideal way to showcase your art collection while adding a touch of personality and visual interest to your space. Hang your framed art pieces, photographs, and posters on the wall in a grid or gallery arrangement. This technique draws the eye upwards, creating the illusion of a larger space. You can also mix and match different art styles and sizes to add dimension and texture to your wall.
2. Functional Art
Another way to incorporate art into your small apartment is through functional pieces. For instance, art-inspired throw pillows, tapestries, or bed sheets add color and personality to your bed or couch, making them stand out in a small space. You can also substitute your ordinary furniture pieces with art-inspired designs like an eclectic canvas chair or a sculpted coffee table.
3. Floor Art
If you are looking to add a pop of color and texture to your space, consider adding a statement rug or floor art. A bold patterned or textured rug can anchor your furniture, making it stand out and adding visual interest to your space. A floor art piece like a geometric tile pattern or an intricate mosaic rug can also be a conversation starter and a focal point that sets the tone for the rest of your decor.
4. Vertical Art
When you have limited floor space, it's essential to think vertically. That's where hanging art comes in handy. Instead of clustering your art pieces on the wall, consider creating a vertical arrangement with unique hanging wall decor pieces like sculptures, mobiles, and hanging planters. These add visual interest to your small space while also maximizing the use of your vertical space.
5. Bright Accents
Finally, adding bright accents such as vibrant flowers, colorful vases, and bright lampshades can liven up your space. These small but powerful accents can break up the monotony of neutral colors while adding some personality to your room and creating a welcoming atmosphere.
Conclusion
When it comes to incorporating art into a small apartment, thinking outside the box can help you create an environment that is personalized, welcoming, and functional. Whether it's displaying a curated gallery wall, investing in functional art pieces, or adding pops of color and texture to your room, the possibilities are endless. With these creative ideas, you can transform your small apartment into the ideal living space that reflects your style and taste. If you're looking for apartments in Gainesville, FL, contact The Mayfair Apartments today to schedule a personal tour.