How to Remain Active when Your Apartment Complex Doesn't Have a Gym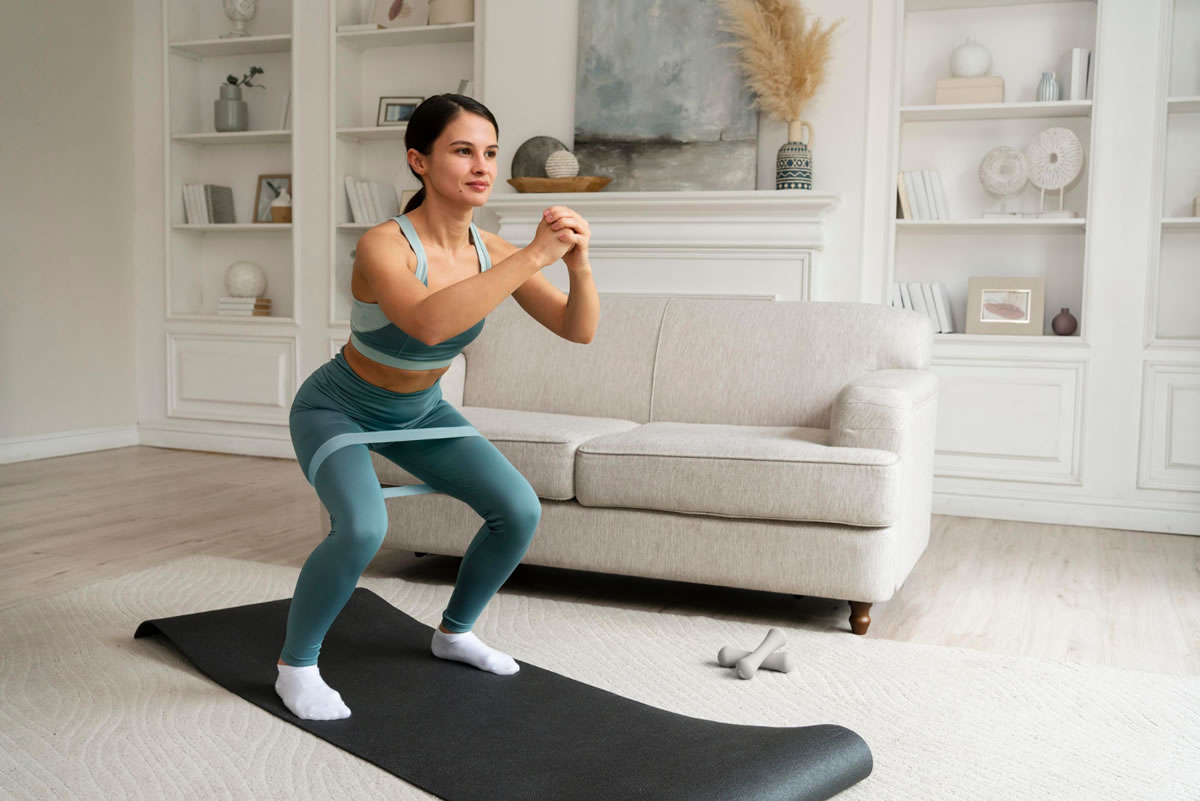 Just because you don't have a workout room or gym in your apartment complex doesn't mean you can't remain active. Although most modern apartment complexes include gyms, some don't, so you'll need an alternative training plan. Fortunately, today, there's so much knowledge on the internet that you can use for home workouts, and most don't demand much equipment. Depending on where you live, it is also possible to discover an inexpensive gym within a few miles of your apartment.
Review these quick tips from experts at our apartments for rent in Gainesville, FL, to help you remain active when you don't have a gym in your complex.
1. Consider establishing a local gym membership
If you don't have a gym in your apartment complex, it's still a good idea to join a gymnasium within a few miles of your home. Most cities have countless affordable gyms, such as Planet Fitness or YouFit, that only cost $10 monthly for a membership. Gyms like these will definitely work with your budget.
Other alternatives like LA Fitness and LifeTime Fitness might be a bit more expensive but have excellent facilities and luxuries for members. Take a tour of a few gyms and discover one that's right for you.
2. Utilize mobile fitness apps
Today, there are many high-quality wellness and exercise pursuit apps. For example, you can download various high-intensity interval exercises through apps such as:
12 Minute Athlete
Seven
Sworkit
FitBit Coach
These apps give you various circuit workouts you can achieve with minimal equipment. So you won't need to spend a lot of money on a membership, and you'll still be capable of staying active. To get some fresh air while you exercise, you can find a space to work out outside on sidewalks, trails, or in your neighborhood park.
3. Run
Call it old-fashioned, but there's little like a good run. The best factor about running is that you don't require a gym or supplies. Instead, you can utilize the Nike training app to follow your mileage and play music on your run if you desire.
If you don't feel like joining a gym, consider taking up running. Look online for local organizations that meet around town and participate in various races together. This will also help you develop your social circle and have people who will help you remain accountable.
4. When in doubt, exercise at home
Believe it or not, there are a lot of workouts you can effortlessly do at home to remain active. For instance, exercise moves such as jumping jacks, jump roping, and squats won't take up much room and can easily be executed at home.
With the amount of helpful knowledge on the internet, you'll be able to discover home workouts that you can integrate into your workout routine. You can also watch videos and follow fitness programs on the television or phone at home. The possibilities are virtually endless.
Remaining active
Try utilizing these four options to remain active if you don't have a gym in your complex. But, not having a gym is no longer a justification for not exercising. There are many ways to remain active with technology and minimal gear – staying in shape is no longer costly. So then, contact us when you are looking for apartments for rent in Gainesville, FL. We want to help you find your next home.